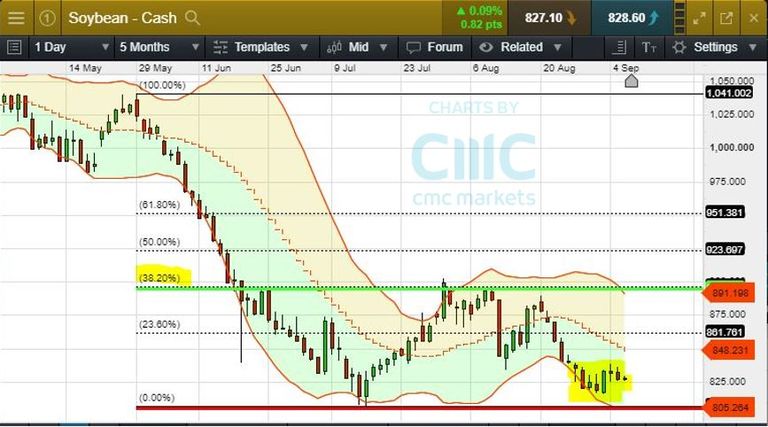 Soybean is crushed to produce cooking oil and animal feed ingredients soymeal. It has repeatedly been reported as the heart of the trade war since the first salvo in March 2018. China relies on imports for about 90% of its annual soybean consumption of around 110 million ton. According to the US Department of Agriculture, soybean was the biggest US agriculture export to China last year at a value of USD$ 12.3 billion. Since then, soybean prices have slumped 30% from roughly USD$ 10.50 per bushel to a record low of around $8.06. The primary reason behind the price drop was the 25% tariffs that China slapped on US soybean shipments. Exports of US soybeans fell by USD$ 700 Million in July, a 16.2% drop. However, a trading opportunity may lie ahead.
On the fundamental side, buyers in the Asian country have been rushing to Brazil for supplies due to the additional tariffs on US soybeans. Nonetheless, the harvesting period in Brazil will soon come to an end as new planting begins in October. And the harvest will only resume as soon as January. China may have to turn to the largest soybean producing country in the world to meet its demand during thein the interim - namely the US. The resumption of demand for US soybeans may create a trading opportunity.
On the daily chart, there is a potential double bottom that suggests a bounce. On top of that, There may exist a classic W reversal where a bearish candle closed outside of the Bollinger band (20, 0, 2, 2, S), and a bullish engulfing candle later closed inside the band. If the price bounces, the resistance level to watch may be around USD$ 9.00 (Fibonacci 38.2%).However, the selling pressure on soybean may persist if the domestic storage of soybean in China is sufficient to fill national demands. A key support level to watch is recent lows at around USD$ 8.00.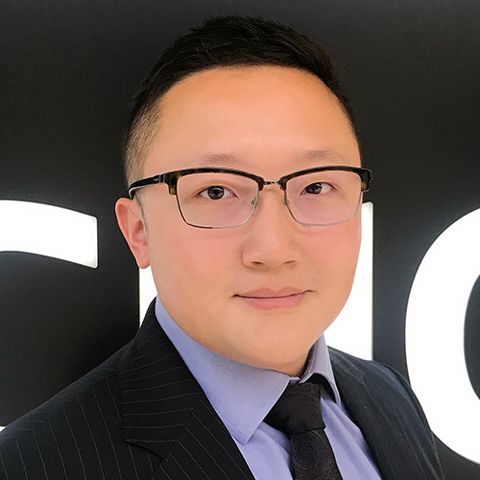 Jonathen Chan