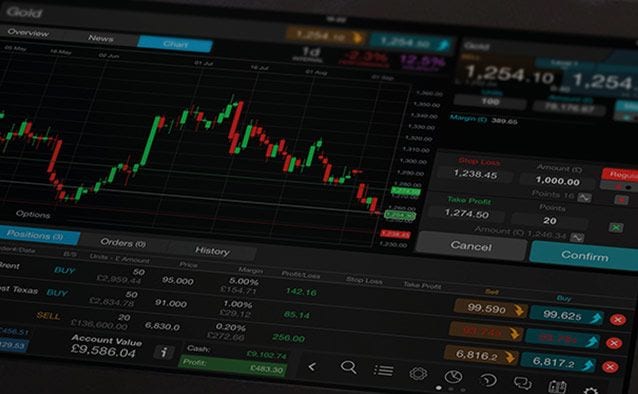 After a brief pause, volatility is returning to equity markets. The US 30 CFD based on the Dow is down 240 points in the Asian time zone. IF this sentiment carries through with extended falls into the European and US session, we are likely to  see yen buying. There could also be a return of doubts about a Fed rate hike leading to $US weakness.
USDJPY is beginning to show signs of rejecting chart resistance and could provide a sell setup . Here are some thoughts on the USD JPY chart
Weekly Chart
Last week saw a break below trend line support after completing what looks like an Elliot 5 wave advance.
Last week's low bounced neatly off the initial 38.2% Fibonacci retracement but a deeper retracement of the whole 5 wave move is possible
Unless price takes out last week's high at 122.03, the trend remains down. Weekly candles are making lower lows and lower highs. The slow stochastic in the box under the chart is pointing lower and trending down, indicating  potential for ongoing downward momentum.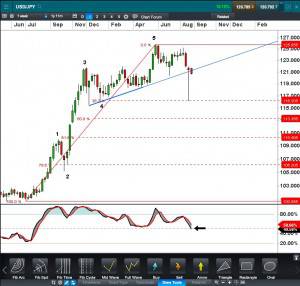 USDJPY CFD Weekly
Click to enlarge
Daily Chart
 Today the trend looks like it might be turning down again. At this stage, today's candle has made both a lower high and a lower low
If this trend change is confirmed, it will represent a rejection of resistance  formed by the 61.8% Fibonacci resistance; the past support line (see blue line on weekly above) and the 200 day moving average
Any further weakness would see the 14 day slow stochastic roll over below its signal line indicating a downtrend.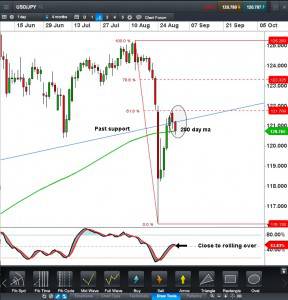 USDJPY CFD Daily
4 Hour Chart
The 4 hour chart has broken below the neck line of a minor head and shoulder pattern
However, there is support from previous highs just below this at around 120.40
A break clearly below this 120.40 support on the short term chart might be the setup. It would confirm rejection of resistance on the longer term daily chart. This could be used to sell USD JPY using say a stop entry order with a boundary to cut down gapping risk
This could see a retracement of last week's rally, for example back to the 61.8% level around 118.30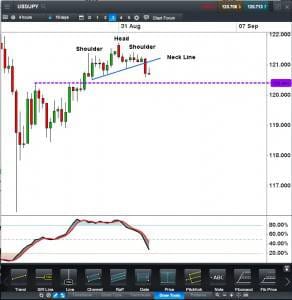 USDJPY 4 CFD 4 hour