Australian inflation in the first quarter of 2016 was shockingly low. The headline rate of inflation fell by 0.2% in the quarter, making the yearly rate a paltry 1.3 %.  This is well below the RBA target range of 2-3%. Naturally, the news has released the hounds of interest rate cuts.
The RBA stance is clear - while they have room to cut interest rates, they are reluctant to do so. It's jobs and growth, not inflation, that counts most for the RBA board. However, in my view the market is looking for an excuse to sell AUD, and the CPI numbers fit the bill. And the selling has started: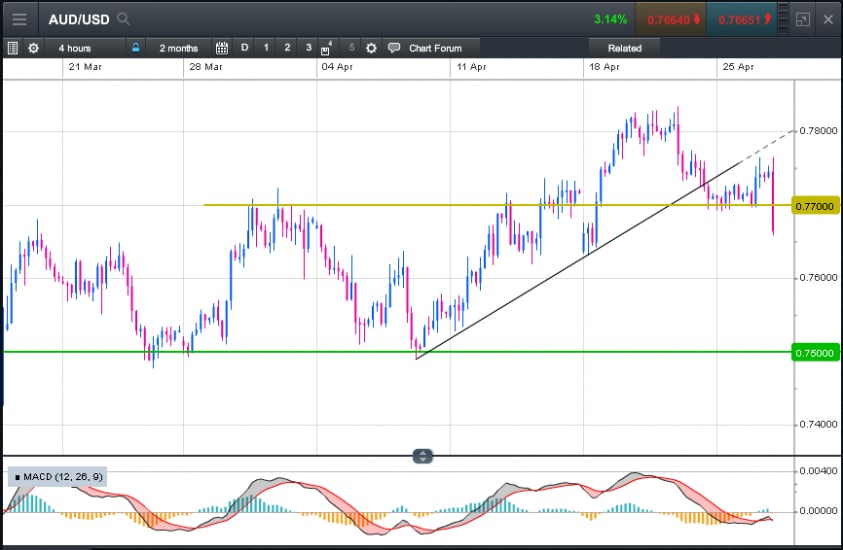 The drop through 0.7700 adds weight to the break of the short term up trend. Note the MACD turning over. Whether or not AUD/USD is starting  new medium term down trend that could see it fall below 0.7000 is for each individual trader to decide - but I'm targeting 0.7500 in the meantime.