This is surprising.
From a fundamental point of view, there are many global worries (Brexit at Tiffanies anyone?). At the same time, many markets are approaching key technical supports, attractive valuations, or both. High volatility means a trade in the right direction can deliver extraordinary profits (which of course means risks are higher) and some traders are making out like bandits. Sitting on the sidelines is not an option for me under these conditions.
What to do?
Faced with a compelling desire to take opportunities, but uncertain of direction, I tend to gather as much market information as possible. Reading widely, analysing values, checking charts. In short, using all the tools. Naturally, the pattern recognition scanner is part of my toolkit.
This is the scan I ran: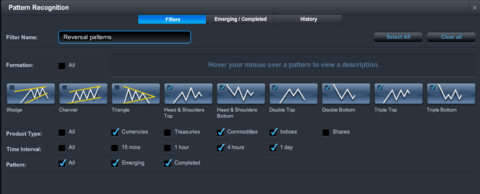 This scan looks for market reversals. It checks for head and shoulders, reverse head and shoulders, and double and triple tops and bottoms. In other words its looking for trades in both directions. Now have a look at the result of the scan, sorted by the number of stars awarded to the particular formation: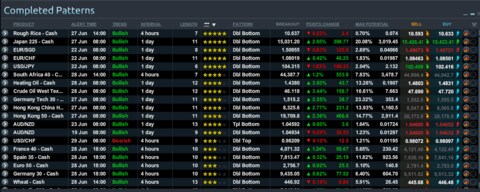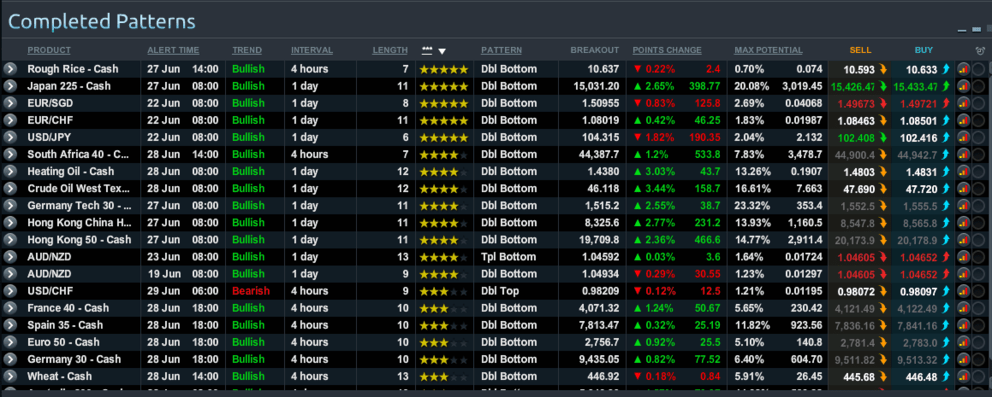 Bullish indices, bullish  Euro, bullish energy, bullish AUD. Overwhelmingly one-sided, in fact the most one-sided result I can recall. Not what I expected to see.
Whether or not this information is useful is a decision for individual traders, but it's changed the way I'm viewing current market conditions.