The Australian stock market opened higher again this morning as the rally in world stock markets triggered by Friday's US jobs data continues.
Perhaps the most notable thing about the past 24 hours trading is that other markets have now joined stocks in a risk on direction. Bond yields and industrial commodities are rising while safe haven assets like gold and the Japanese Yen are being sold. Even the beleaguered Pound had impressive gains, rising 1.9% against the US Dollar.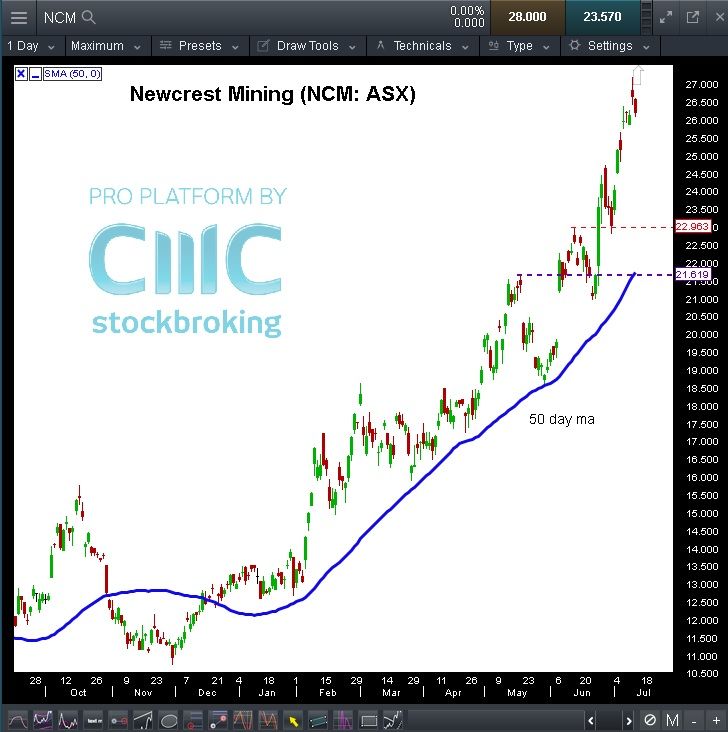 These moves in other markets are likely to impact the local stock market today. Energy stocks should be well supported. Gold stocks like Newcrest mining on the other hand will encounter profit taking after big gains in recent weeks.
The momentum behind initial risk on moves in markets like oil; base commodities and the British Pound suggests they are being assisted by short covering at this stage. By comparison, the stock market rally may soon begin to lose some of its initial upside momentum. Investors may soon begin to focus on full valuations and be prepared to wait for results in the upcoming reporting seasons in the US and Australia.
Markets will also have a watching brief on China's trade data. While some softness is anticipated in the latest monthly data, the overall trend for China's exports has stabilised against a background of soft international growth offset by recent weakness in the Yuan.