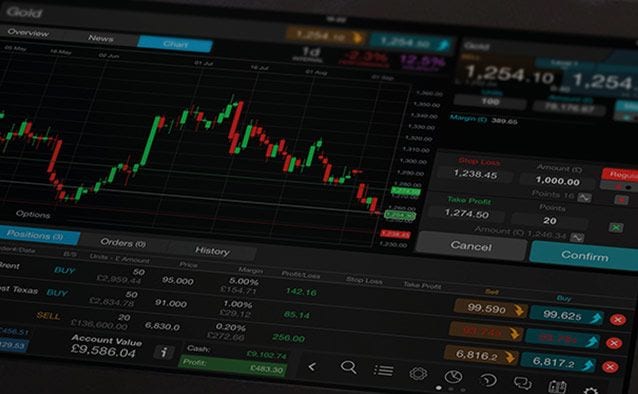 The Reject Shop appointed a new CEO yesterday. Ross Sudano's background is in beer – specifically Little Creatures – meaning many traders like him already. Investors seemed to like the news as well. TRS shares rallied 2.4% after the announcement, a common response when troubled companies infuse their leadership with new blood.
TRS has one of the more interesting charts in the top 200 stocks (below). The gap in January followed a profit warning at the half year results announcement. The stock has been under pressure since, culminating in a low of $8, compared to 2013 highs above $18. Yesterday's announcement and subsequent rally bring TRS shares back to a key chart point.
The price is nudging the 6 month down trend line. The MACD has turned, and a combination of a widening MACD gap and a cross of the zero line indicate growing positive momentum. Today's release of WBC's Consumer Confidence Index could be the catalyst for higher prices for retailers. If a positive read lifts the sector, TRS may outperform as technical traders pile in.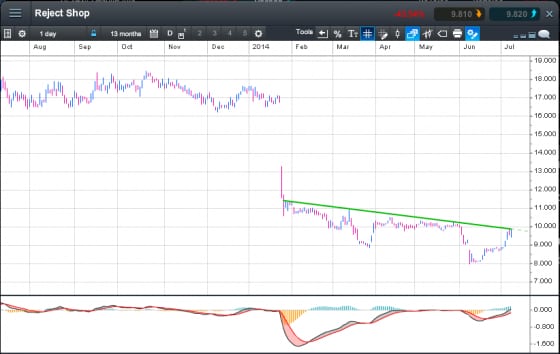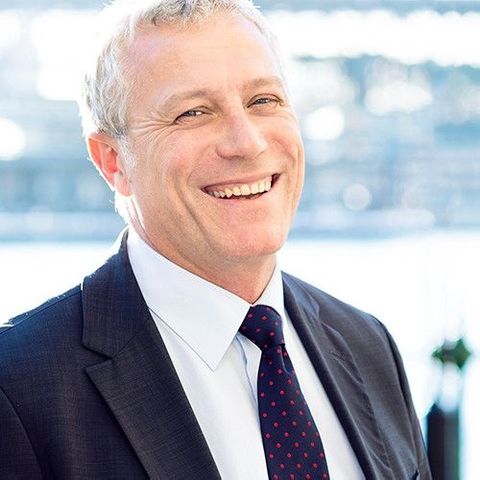 Michael McCarthy