The consensus of many economists and analysts is that the Bank of England is likely to announce a rate hike on Thursday. The Pound has recently begun to rise against many of its trading partner currencies. The key question for traders is whether the market has already fully priced in this potential rate-hike, or are we seeing the beginning of a longer-term strength in the British currency?
Let's take a look. After breaking through the 1.3000 psychological level two months ago, GBP/USD is in an uptrend on the weekly chart with the moving averages fanning up, a good signal that the current trend is still strong.  Price continues to find strong support above 1.3000, with a monthly rejection candle having formed in October.
These higher timeframes indicate that GBP/USD may soar north if the Bank of England increases the interest rate, however the daily timeframe is a little less bullish as price has been stuck in a tight trading range for most of October.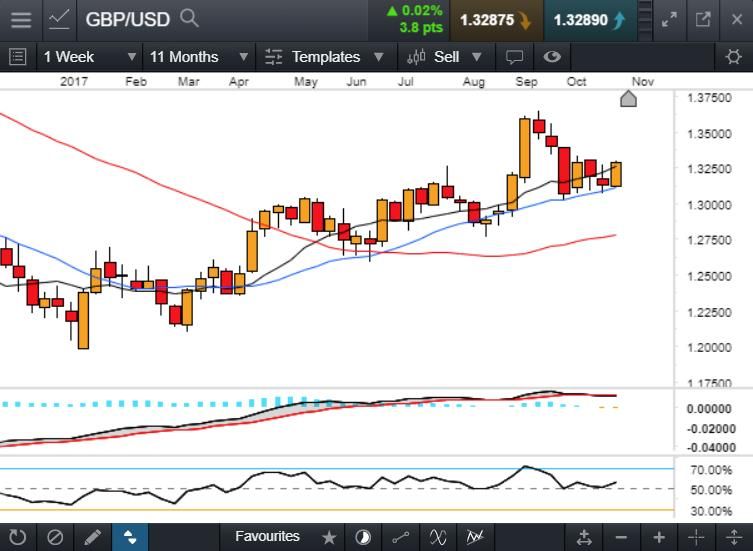 Let's consider the other GBP crosses and see if they could shed some light on the trend for us. GBP/CHF presents a strong uptrend on both the daily and weekly timeframes. In my opinion, this is just the start of the bullish momentum because price has just broken out of a one-year trading range, signalling a price eruption may have just started.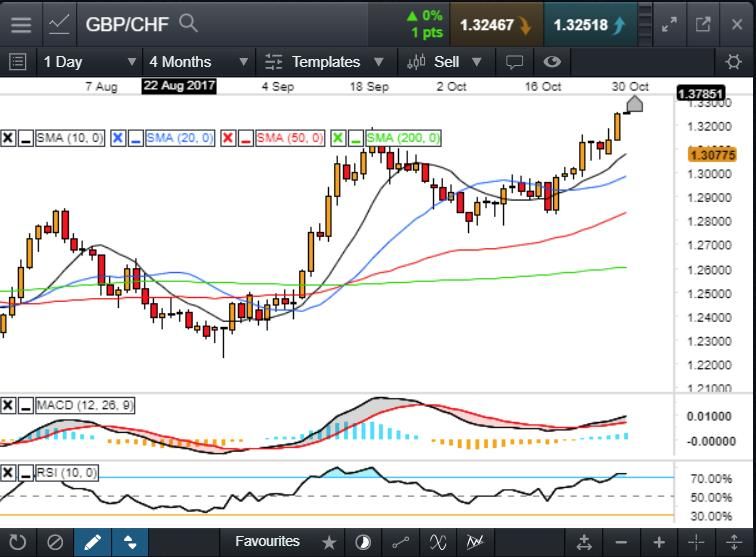 The profit target for any potential trades would be the 1.3800 level on the weekly chart.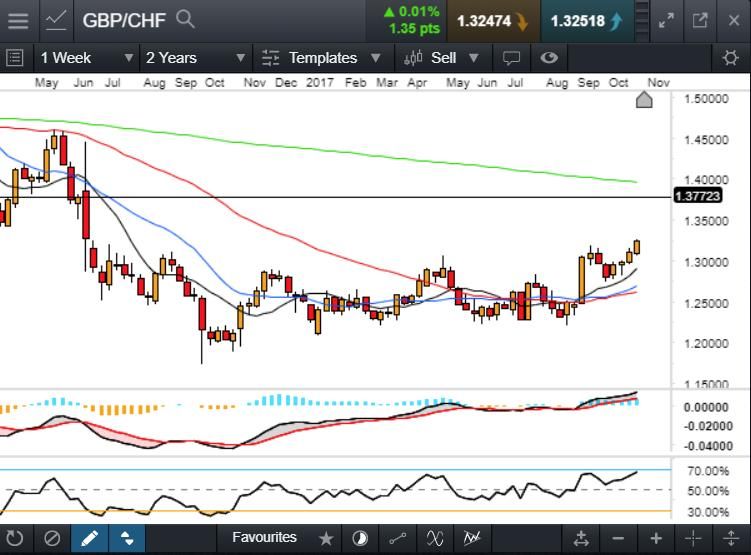 The GBP/CAD daily chart is now in an uptrend, with price closing above the 1.7000 psychological level yesterday. That opens the door for further upside potential to the resistance level of 1.7500 on the daily chart.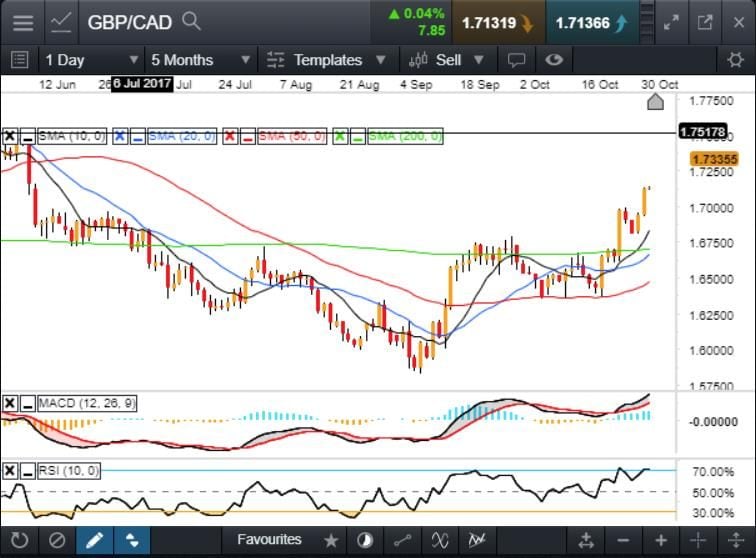 I am stalking GBP/CAD closely for a potential long trade setup. If price pulls back to retest 1.7000, which will be inside the moving average buy zones on the 4-hour chart, and confirms support with a small bullish candle, then it could potentially create the setup for a long trade I am after.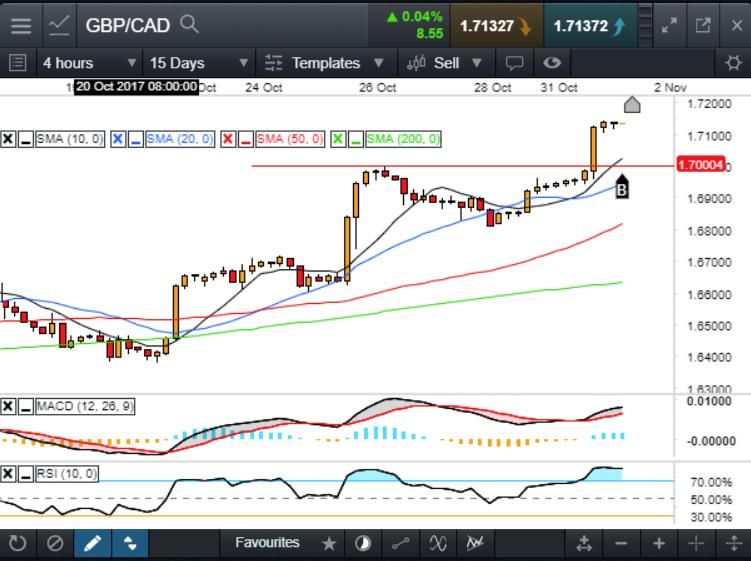 Similar price patterns are also evident on the GBP/JPY charts where, after a strong close above 150.00, the next target could be 160.00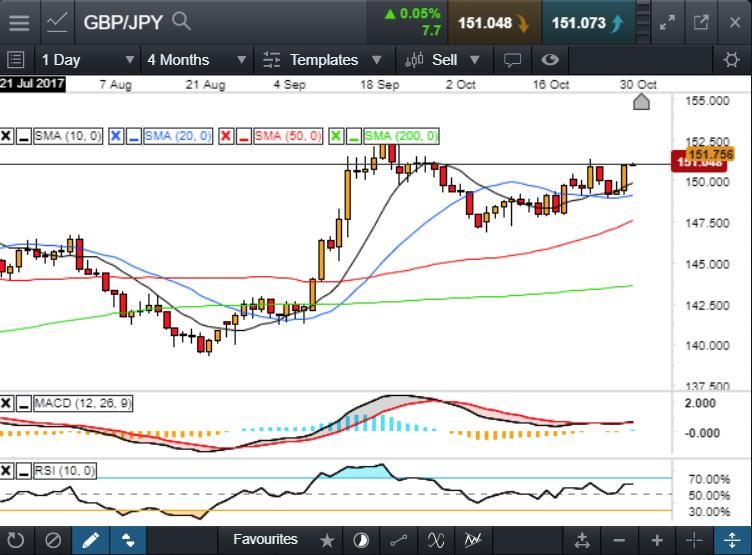 . The question is will the Pound get a turbo boost from the Bank of England decision? Right now, the charts are telling me yes. As always though, it is advisable to see how the market responds on Thursday and then act accordingly. 
By Hao Sun