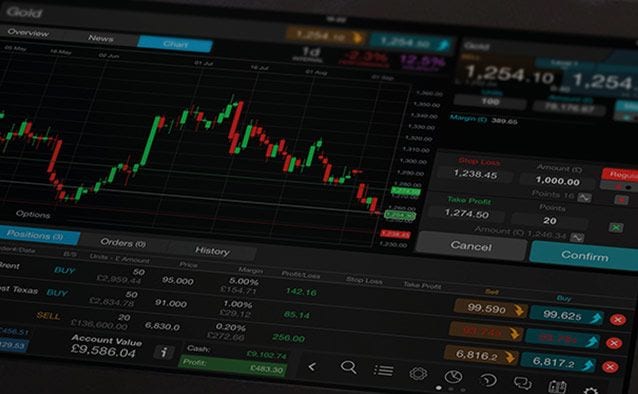 When trading stocks, I would like to trade the strongest ones from the strongest sectors when the general market is in an uptrend. When trading forex, I would like to pick the strongest/weakest pair from the same currency group i.e. USD pairs. The same argument can and should be applied to the precious metal market. Today, I will show you the top-down approach I use to select the right product to trade.
I keep track of Gold, Silver, Platinum, Copper and Palladium. Here are my selection criteria:
The monthly chart represents the longer term momentum. Gold, Silver, Platinum and Copper all demonstrate strong bearish downtrends. Palladium has just changed from an uptrend to a downtrend this month, making it the laggard of the group.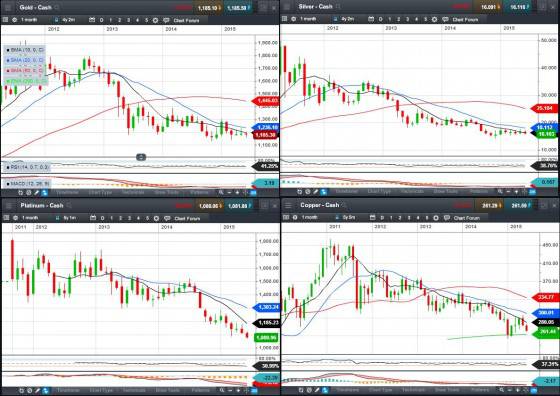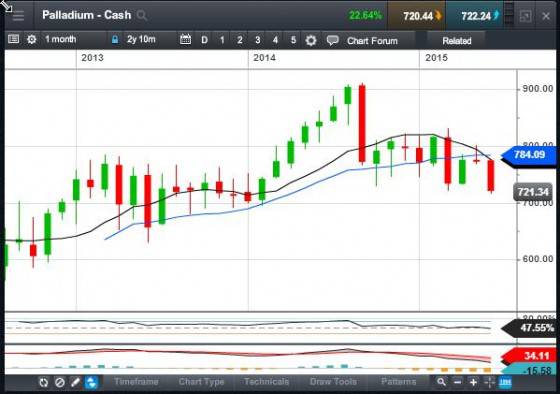 2.The Weekly chart of Gold and Silver are still trading inside a consolidation while Platinum and Copper are trending down nicely. Therefore, Platinum and Copper will be my candidates for further analysis.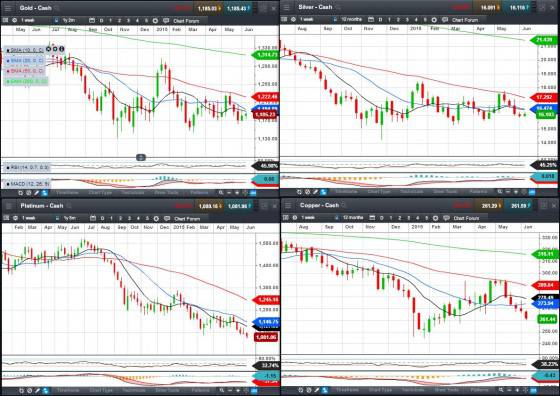 3.The daily chart of both Platinum and Copper are both in strong downtrends. Based on the trend alone, I cannot tell which one is the top candidate I will need to weigh up whether there is an opportunity on each and if so, what is the potential for profit.

4.The profit window is the potential reward from the current price down to the next major level of support / resistance. Copper is currently at what I would consider a major support area around 260.00 on the daily chart. The next support comes in at around 256 which corresponds to the low on the 21st Jan.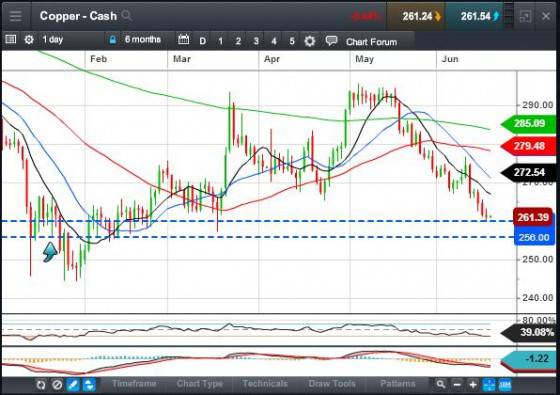 5. Platinum has broken down a major support level of 1087 three days ago. I can't see any big support level until the big 1000, psychology level.

Therefore, Platinum offers a much better potential reward to the short side and will be my top candidate for me to stalk for a potential opportunity.
The next step in my process is to develop my trade plan for Platinum. I would like to see price retrace back to the breakout level of 1087 and retest it, if it holds then it would confirm it as strong resistance. I will look to combine other technical factors for a potential trend flow setup to the short side, which will be discussed in more details on the CMC Markets Advanced Education Course.
Trading Opportunities are plentiful in the precious metals market, equip yourself with the right trading strategies for your trading style and enjoy the shiny opportunities that are to be had in these markets.
Hao (Trade With Precision)