Platinum Asset Management (PTM) is a former market darling. The hot ardour that drove PTM to its all time high earlier this year cooled significantly following the 2014 H2 results, reported in February this year. A share price now below $7 may see investors re-kindling the love affair.
The last half of 2014 blotted PTM's almost spotless record, showing a 23% fall in performance fees and a flat profit. This nasty surprise wrought significant changes in analysts' estimate of future earnings, and saw valuations smashed. While investors and analysts have a passion for smoothly rising earnings, the messy reality of life is that markets and profits regularly depart from these straight lines.
Investors backing PTM as an alpha generator may therefore see the current pullback as an opportunity. The share price is sitting well below the long run averages, reflecting the downtrend this year. However, yesterday's plunge saw PTM pull back to its shorter moving averages, potentially putting it in the buy zone.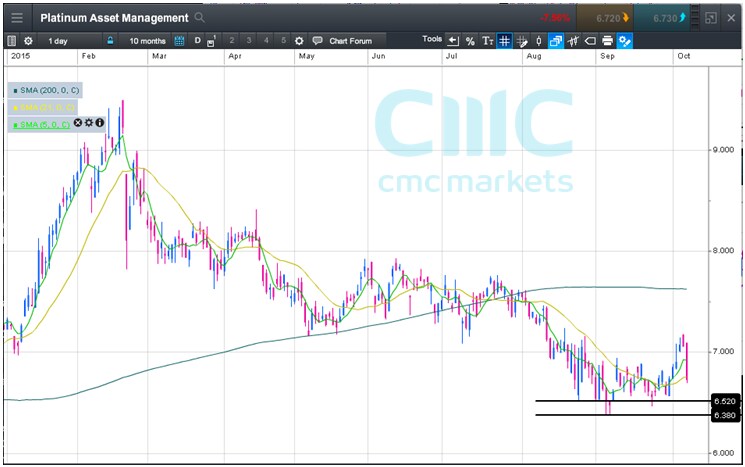 PTM cannot be considered cheap relative to other financial sector stocks. Even after the share plunge, it is trading on 17x earnings vs the sectot average closer to 13x. However, analysts estimate long term growth in the double digits, and PTM is cheap relative to its historic trading levels and investment ratios.