Oil traders ready to sell the fact
Last night, US oil inventories fell more than expected, the US Dollar weakened and markets remain nervous about the situation in the Middle East. These are things that might normally see a rally in the oil price. Not last night. The oil price faltered and is looking nervous at key chart resistance.
The 3 charts below show just why oil traders might be starting to get a bit nervous
US oil production
US shale oil producers have rained on OPEC's parade in recent months.  Just as OPEC and Russia have acted to reduce production, US producers have increased it. Production has risen by 600,000 barrels per day over the past 6 months.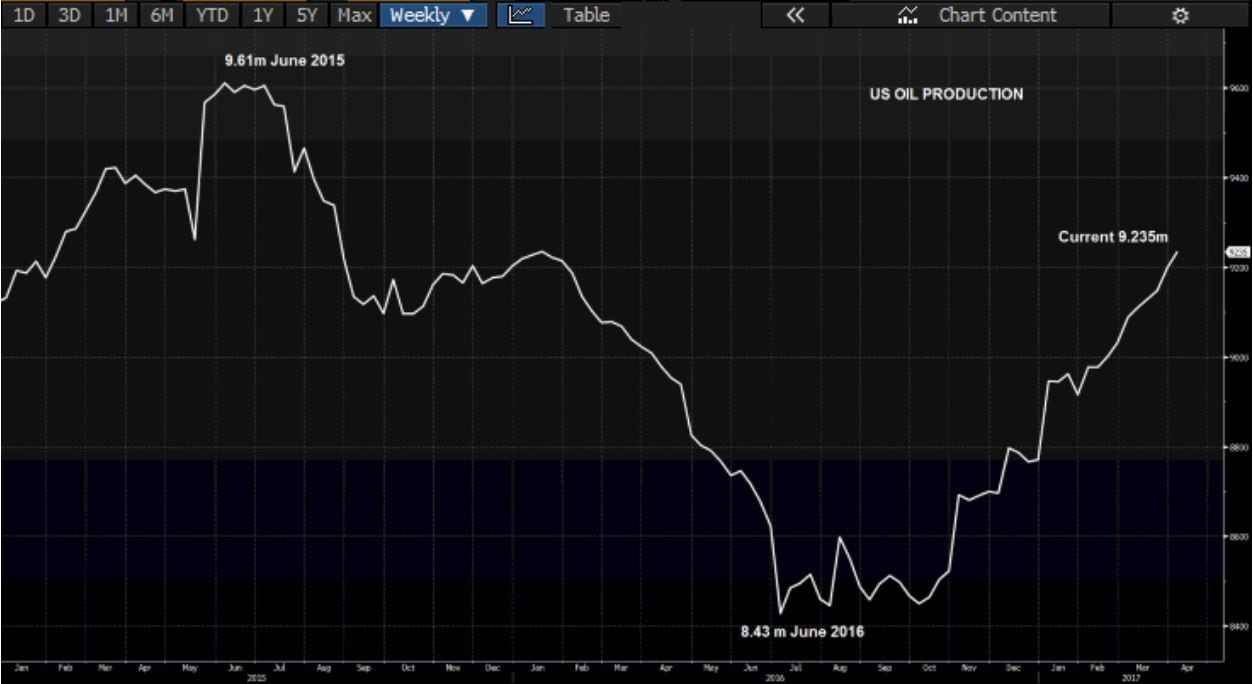 US oil inventories
We are entering the summer driving season in the US and Europe when oil demand increases and inventory levels drop. Lower inventory levels last week are likely to have been the beginning of that process.
The problem is that markets go into the summer driving season with inventories at a record high. Inventories are peaking at levels well above the start of the driving season in the last 2 years.  Last year's big production surge is still making its presence felt.
This combination of higher US production and huge world inventories means that the much anticipated return to demand/supply balance in the oil market is likely to take longer to achieve than many anticipated when OPEC, Russia and others agreed to production cuts last year.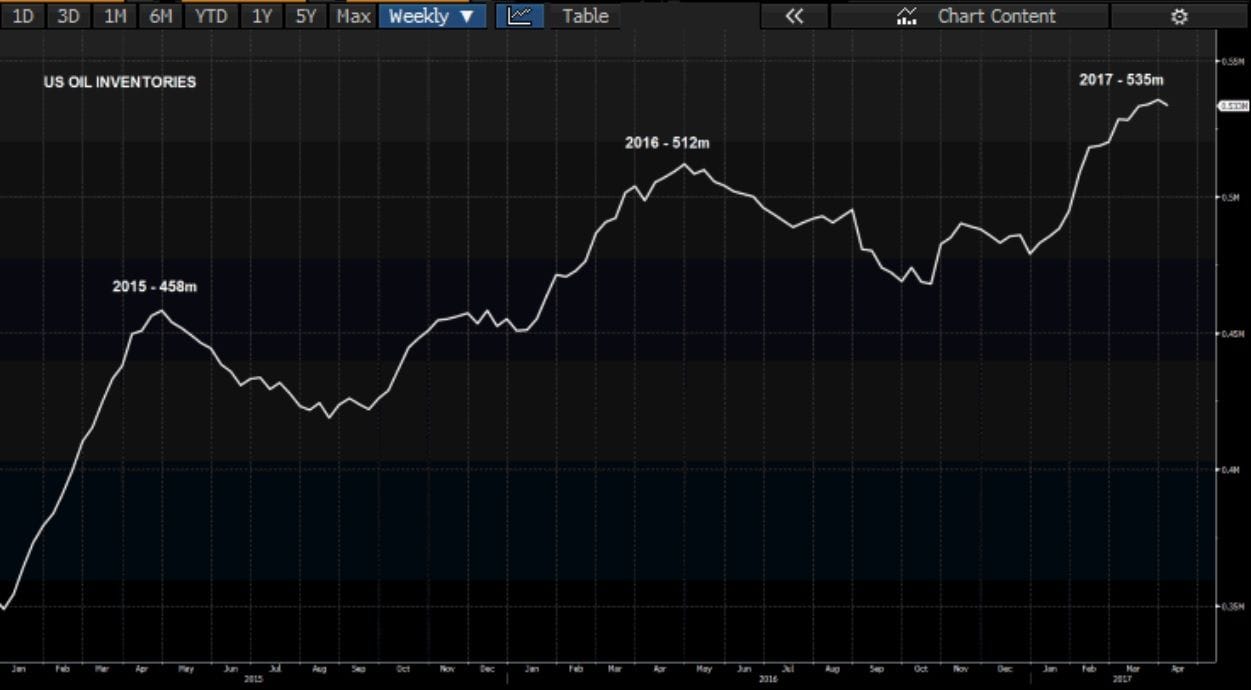 Crude Oil, West Texas chart
While inventories are likely to drop and the oil market move gradually toward balance if OPEC extends its production agreement, the oil market already appears to have anticipated plenty of good news. Crude Oil West Texas has rallied 11% from its low on 22 March
This 11% rally has occurred without a correction. However, oil is now into a significant resistance zone. Last night it put in a red candle, closing below its opening price in a sign of weakness.
I am looking for signs of this resistance being rejected. If today's candle produces a lower high and a lower low, we could be in for a downward correction. This would be a classic case of market anticipation "buy the rumour, sell the fact"