By Philipp Pfitzenmaier
Most people will acknowledge that being called a legend in their field has more than just a nice ring to it. But some fields are more prone to producing legends than others. Think of great sports people, or superb and innovative musicians like Miles Davis (who was most humble about his gifts) or Freddy Mercury ("I won't be a rock star. I will be a legend.")
For traders, becoming a legend is more difficult. We aren't operating on a big stage and the world won't notice if we close that 3:1 risk-reward-ratio winner. And don't get me wrong - that's the way I like it. However, a few practitioners of our craft stand out and have become legends.
Let us talk about "The Man Who Broke The Bank of England" for a moment. Most of those interested in the markets have heard the epic story of George Soros betting USD 10 bln against the Pound Sterling, netting him a sweet profit of USD1 billion during the 1992 Black Wednesday UK currency crisis. When legends like Soros are active in the market, people - and the markets - listen. Soros has reportedly recently initiated a short position in both the S&P 500 (US SPX 500 Cash) and the Russell 2000 (US Small Cap 2000) of about USD 800 mln. And because he's a legend, it's all over the news.
I believe that Soros' short position is not only based on his apparent dislike of the current US president. His approach to trading is based on looking at the fundamental factors. And because that approach has worked well for him over time, he keeps on using it. We can adopt the same approach to our own trading - look closely at what the charts are telling us.  So let's analyze the markets and see if we can find reasons to support his bearish stance on these index markets.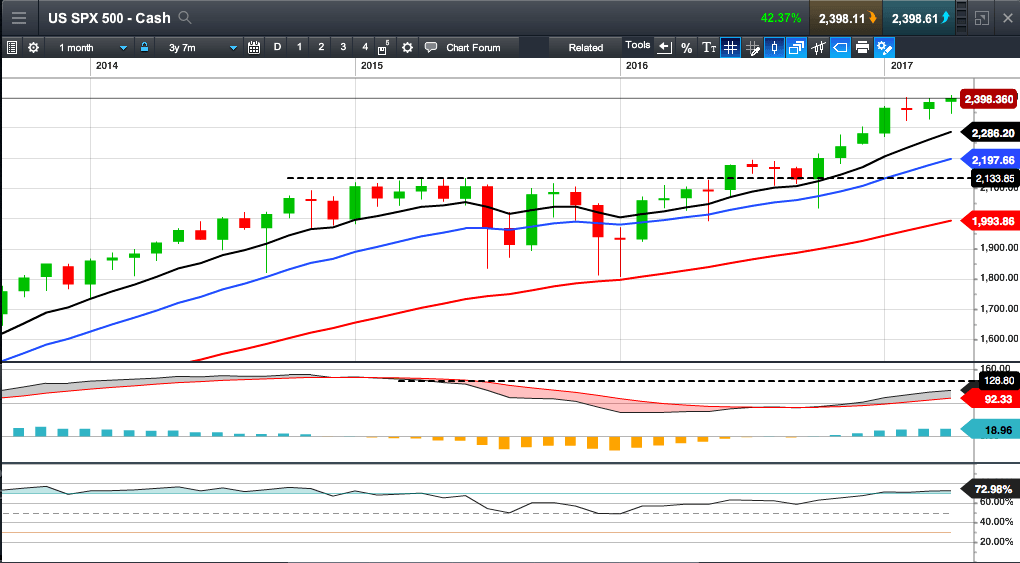 Looking at a monthly chart of the US SPX 500, we can see a nice uptrend at first. But at a second glance, several warning signs start to flash. First, the market had already shifted to a downtrend towards the end of 2015, making new lower lows. Momentum has been lost during that period. This results in price being divergent as the recent higher highs in price are not confirmed by higher highs in
MACD
and RSI.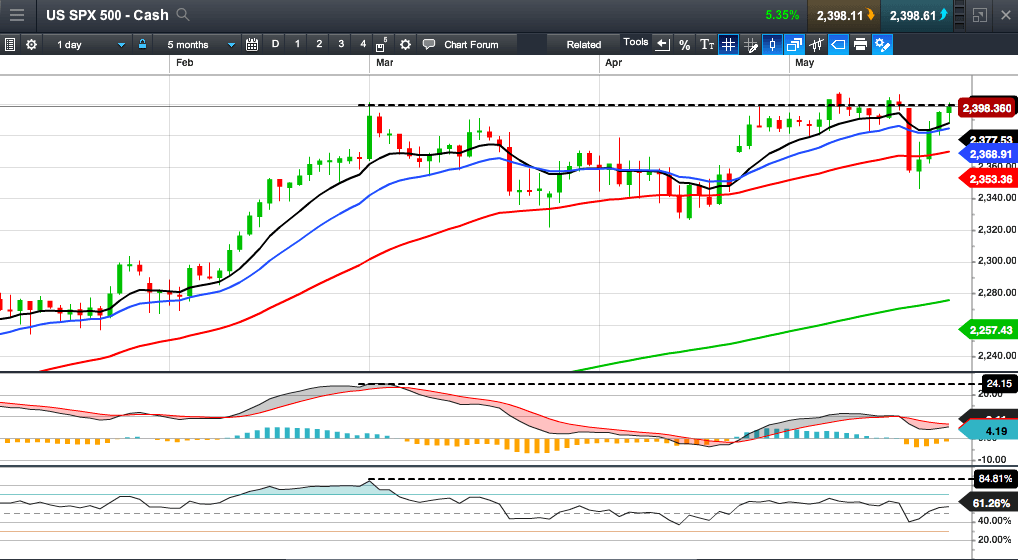 The daily chart gives us further clues about pending trouble for the bulls. We can easily identify a clear level, which has been tested several times and has broken to the upside, only to be rejected by the market. During this extended period (March to May), momentum has been lost, resulting in a multi-legged divergence in both MACD and RSI. Price is currently pushing higher to test this level once again. As divergence is a leading indicator, this raises a further red flag.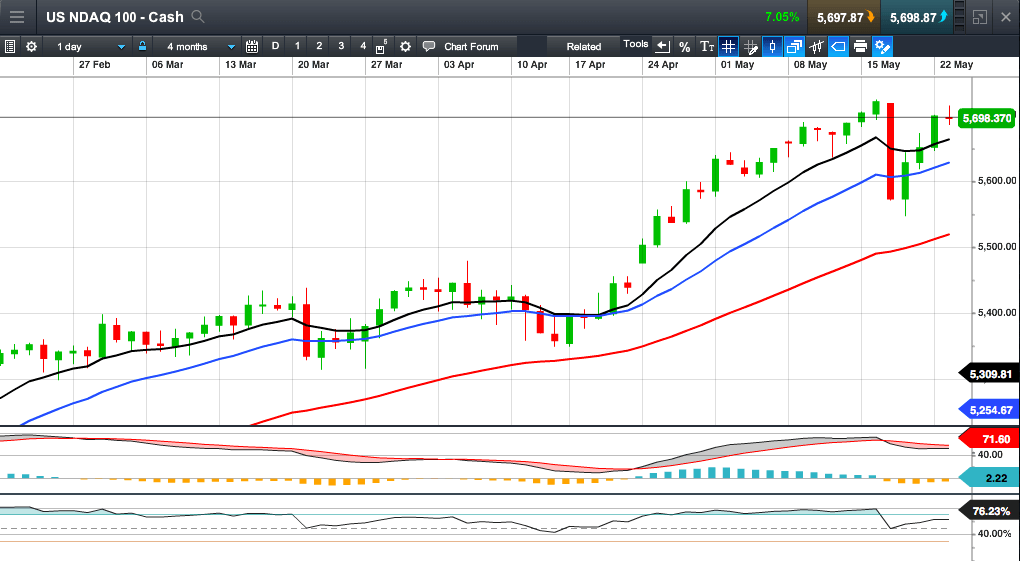 While Soros supposedly initiated short positions in the S&P 500 and the Russell, news has it that he is long some NASDAQ stocks like Twitter and Facebook. Looking at the technology index, it is clear - from a technical trader perspective - why he might be more bullish: we can see an uptrend in place. Only the one big red candle raises some concerns. It qualifies as a lower low, but even more importantly it suggests how fragile the current market might be. This one element of concern could be enough to significantly increase volatility (compare the size of said red candle to those around it) and send the markets lower.
Can we relate as technical traders to Soros' bearish position as it has been reported? Yes, we can. Should we establish a bearish position? This comes down to your personal set of trading rules and strategies.
Could this be the starting point for you to become a legend as well? Maybe, but why bother.  "Don't try to be a great man, just be a man. And let history make its own judgments." – Zefram Cochrane, Star Trek: First Contact