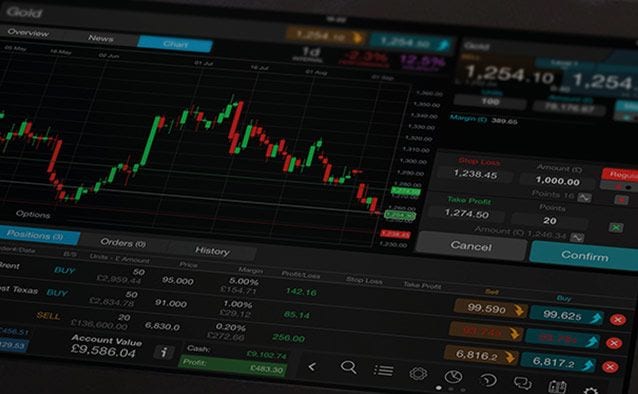 I posted a broadening triangle or megaphone set up in the Kiwi back on 24 Feb.
Price failed to break conclusively through the megaphone resistance so using the strategy outlined in that blog you would now be stopped out for a relatively small loss.
However, the long standing buy strategy entered at .7550 would still be intact. I've posted an update in the chart below for readers following this strategy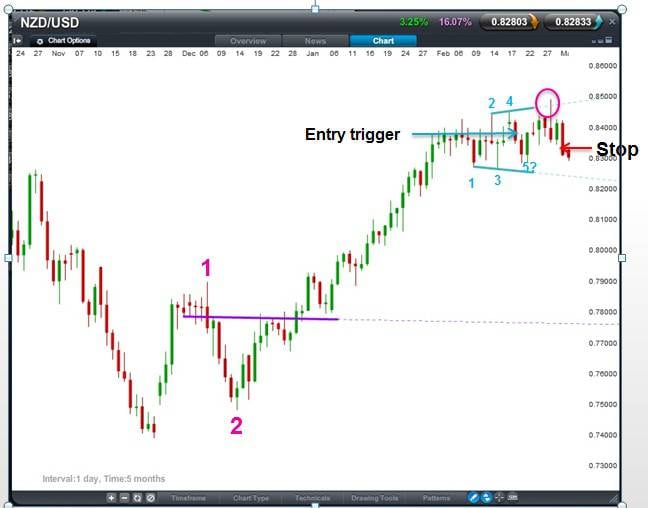 The set up was based on the assumption that the minor trough marked "5" would represent the end of the 5th and final swing inside the megaphone pattern. This was potentially an early entry into a break through the top of the pattern.
However, price again failed at the trend line across the top of the pattern. This represented a failure of the reason for entering the set up.
On that basis the position would be stopped once the trend peak at the resistance line was confirmed. This would happen when price moved below the low of the candle making the peak. Entry would have been at around .8365 and exit at around .8320.
Despite this failure, the megaphone pattern still looks interesting. A break below the support suggests potential for a corrective move down towards the peak at "1". This makes the whole thing look very like the US 30 chart I posted early in the day which is not unusual since these are both looked at as "risk" markets.
A confirmed break through the top may also yet set up for a final push higher in this current advance. Using this approach you can avoid any pre conceived bullish or bearish stance,  it's just a matter of responding to what happens
I haven't repeated details of the longer term buy strategy here. If you're interested you can access this via the archives in my 24 Feb plus earlier posts.
Cheers
Ric