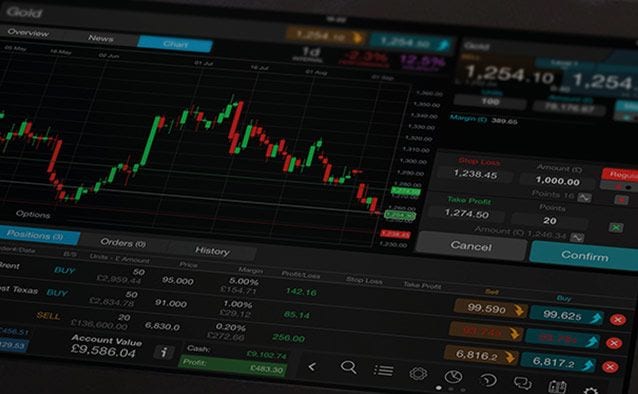 I posted a 3 drives reversal strategy on this currency pair back on 6 June.
Price has now hit the 61.8% level on the way to the profit objective. The 200 day moving average adds to the significance of this level. The strategy I discussed calls for the stop loss to be moved to defend the profit at this stage.
I've shown how this might work on the chart below for readers interested in following this setup
You can read the explanation of the original set up and strategy by Clicking Here
This approach to the dynamic stop would originally have moved the stop just behind the low of the first candle to hit the dynamic trigger. This was Monday's candle and the stop was moved up on Tuesday's open.
As a new high was made yesterday, the stop on the chart was again moved up this morning just under the previous candle. This has the added advantage of protecting the position if we retreat back below the 200 day moving average (green line).
If we keep rallying though, the stop would be left at the 161.8% level once a candle completely clears that level i.e. 62.98.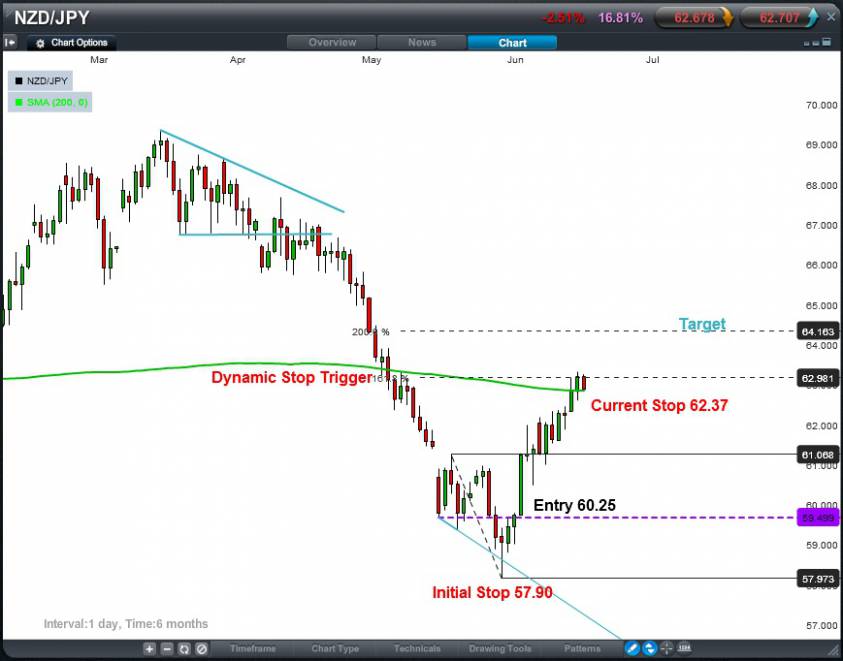 NZD: JPY - Daily. Source: CMC Tracker
Cheers
Ric