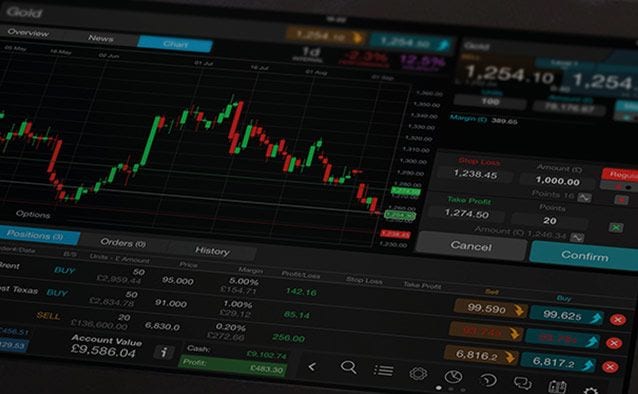 Some of the best results in technical trading   come when the chart signal goes against the consensus fundamental view. Such surprises can produce a scramble – and excess profits for traders. Widely held expectations that stimulus withdrawal and declining commodity prices will see AUD fall significantly against the USD over the course of the year may once again be confounded. And tonight's NFP read could be the trigger.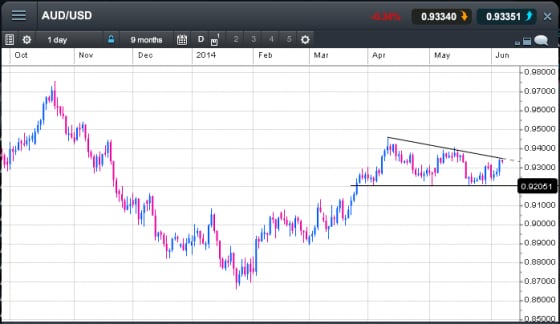 The daily chart is approaching the top of a triangle. A push through 0.9350 could spark short covering – and a significant rally. The bottom of the triangle around 0.9200 may be too far away for stop loss orders. However the 4 hour chart (not shown) suggests 0.9320 is an inflection point – stops around 0.9310-15 may give suitable reward to risk ratios given targets at 0.9460, 0.9525 and 0.9750.
Gauging market reactions to tonight's NFP numbers is fraught, especially in light of the weaker ADP read on Wednesday. Despite consensus around 215 k, it may take a read below the 179 k reported to spark reaction – although stop entry buy AUD/USD orders placed ahead of the release may save agonising. Let the price decide!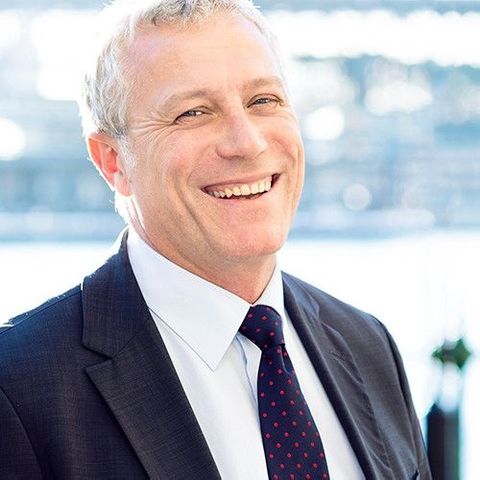 Michael McCarthy