The 78.6% retracement level is often a significant turning point for trends. It looks a feature of both these charts and may indicate that we are going to get a New Year correction against the strong US economy; strong US Dollar theme that's driven markets since the US election. Time will tell if last night's Fed Minutes prove to be a catalyst for this.
Gold
Things are pretty well advanced here. The big picture weekly chart is now making higher highs and lows leaving a trend low at the 78.6% Fibonacci level. The slow stochastic is also turning up from a deep in the oversold zone.
For those who attended my commodity webinar in December, this 78.6% retracement is one of the key levels we discussed
Germany 30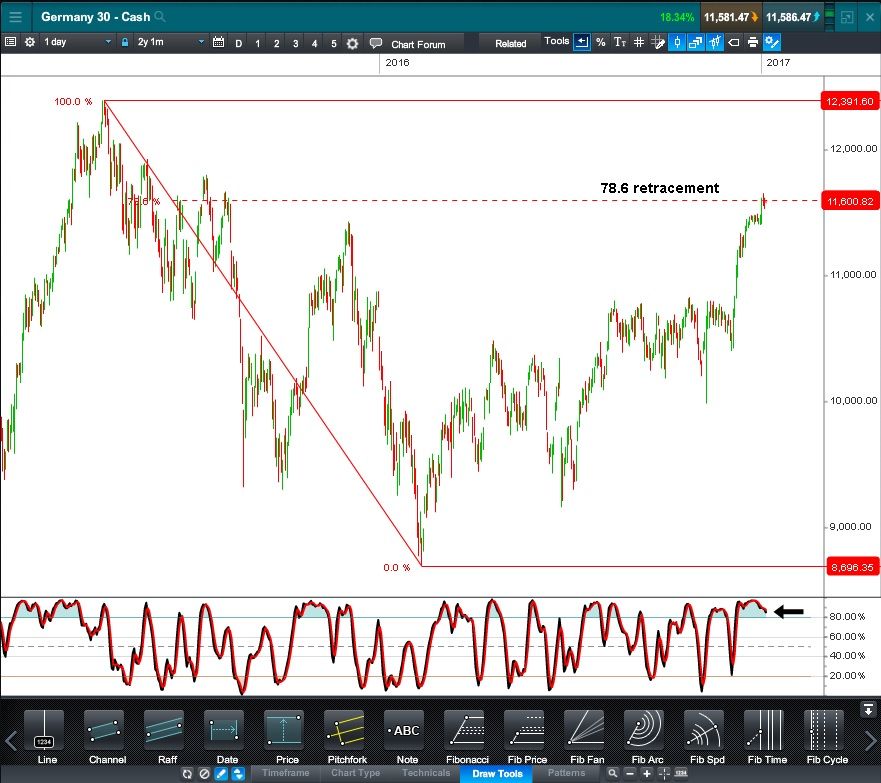 Germany 30 has just arrived at the 78.6% retracement. It's early days but the daily candles have begun making lower highs and lows, indicating at least a minor short term trend peak at this level.
In a mirror image of gold, the slow stochastic is showing signs of turning down from deep in the overbought zone.