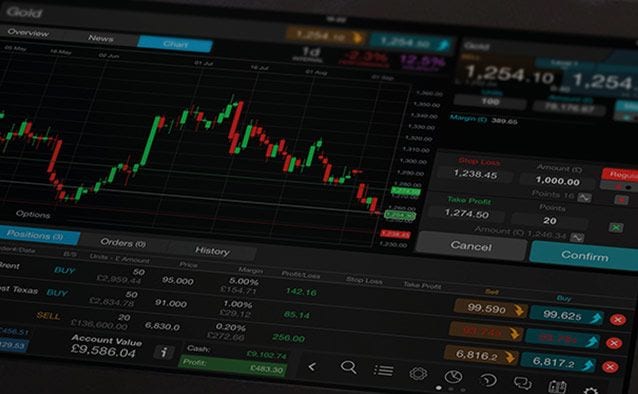 I am loving the potential for opportunity currently setting up on the metals markets. In my previous blog post (Precious Metal Market Analysis, 18th June) I discussed my trade selection process, today I want to put that to good use and analyse the 'hot' metals charts right now. I believe that when I trade in the direction of the overall market, whether it be a stock index, basket of currencies or metals, that the probability of a successful trading outcome is greatly improved. Currently, the metals market as a whole looks ready for a next move lower, let's break it down...
Gold printed a very small bearish candle in the monthly chart sell zone last month; this month's candle has broken the low of last month – a bearish sign of a potential down move on the way. Yesterday's candle was the lowest volatility candle over the past many days; low volatility is usually preceded by high volatility and a potentially explosive move. If price breaks the low of yesterday, I would anticipate a move lower with initial target at the 1142 major support level.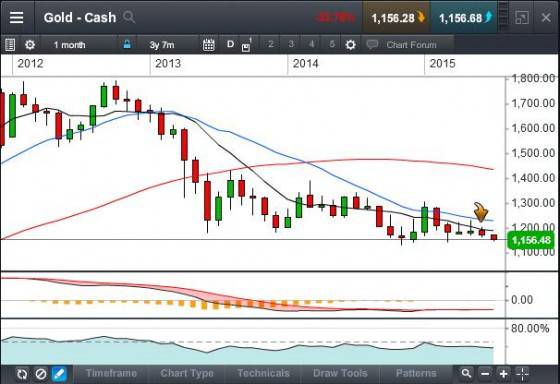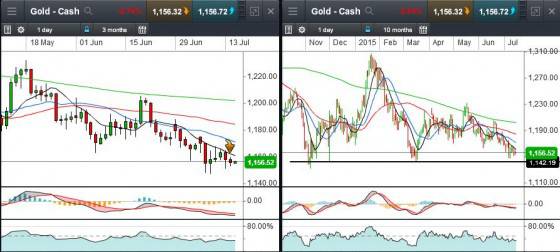 After a convincing breakout of a major support level around 15.50 on 7th July 2015, silver has found strong resistance at the same level over the past two days. Yesterday's price action showed us a small bearish candle in the daily chart sell zone. If silver can break yesterday's low then I anticipate a move lower and a re-test of the major low at 14.22 (tested last on the 1st Dec 2014).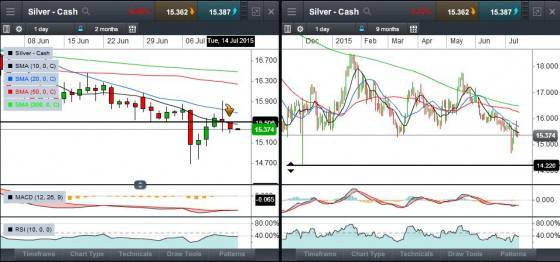 Platinum's selling pressure remains intact on the daily chart with a tight consolidation range forming over the last few days. On the 4 hour chart, a horizontal support level is forming at 1021 which I am waiting to be re-tested again. If this happens and price consolidates with more small candles then I would be monitoring this metal closely for a potential momentum breakout short to occur.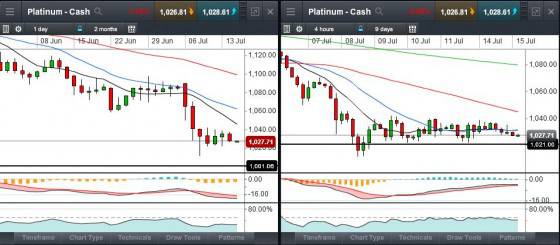 Palladium is running towards the 600 psychology level on the daily chart. Similar to platinum, after a 4 day consolidation, price is looking bearish as it currently sits very close to the daily chart moving average sell zone. Once the price breaks the low of yesterday, the 600 level is a very real possibility.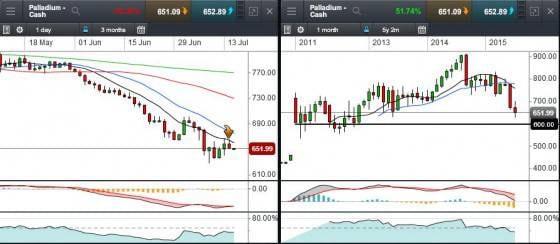 Today, I have briefly discussed four precious metals that show potential trading opportunities. Remember, the exact trade setup I take is based on my own trading rules and strategies. If you would like to learn TWO trend following trading strategies that can be applied to any market and any time frame, please join the CMC Markets Advanced Education Course.
Hao Sun