Profound industry change can happen in slow motion. The changes to Australian retail are playing out over decades. There is no end in sight to the evolution in the way we buy goods and services, and we first started talking disruption and disintermediation in 1998. The change in the media space is just as glacial.
Twenty years after the Naked News first went to air, and twelve years after the Huffington Post "published" its first edition, changes in media delivery and content roll on. The Australian government recently abolished the media "two out of three" and "reach" rules, anachronisms from the pre-Internet era. The general view is that "old media" companies now enjoy greater freedom to compete with their newer rivals.
This freeing up of the landscape should accelerate the process of identifying winners and losers among the established media groups.
In my opinion Fairfax's  (FXJ) demonstrated propensity to sell off any areas of new media they develop (SEEK, Carsales.com etc) continues as they ready real estate business Domain for IPO. It's as if FXJ management think this whole interweb thing is one giant fad that will end at any time, and they want to sell out while they still can. I put a big "L" on FXJ's management's collective forehead.
While the rules of media have changed with the internet world, principles of good business remain. Give an entrepreneur a free hand in a free market and results can be astonishing
The development of Seven West Media (SWM) is a case in point. It has a foot in both camps. Its old media asserts include Channel Seven, Pacific Magazines and WA News. However it has long held a position in new media via its Yahoo! portal. With the ownership gloves off its proven track record in acquiring and building businesses could be a competitive advantage.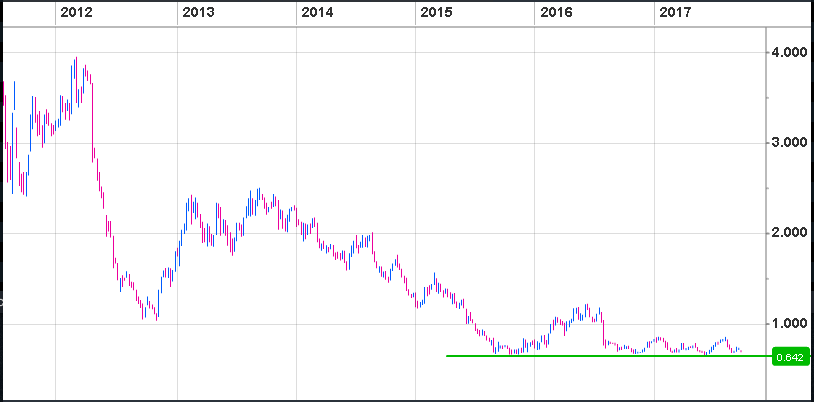 The clear downdraft in SWM's earnings and subsequent write downs over the last four years are a major driver of the share price decline to all-time lows. At current prices SWM is trading on a PE ratio around 8x – half the market's 16x. Despite the earnings downturn SWM has reduced debt since 2014 from over $1.2 billion to below $800 million.
The media landscape is about to change – perhaps radically. SWM is an experienced player with a cleaner balance sheet, and is potentially a winner from shifting media sands.