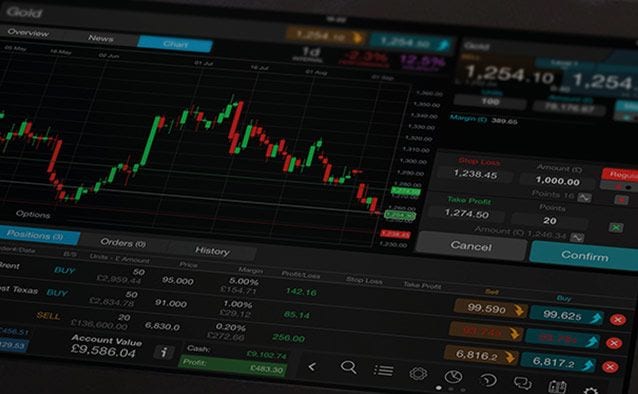 Today's wrap and technical outlook for indices, commodities and forex
Asia Pacific index charts
Australia 200 appears to have settled into a 5,200 range as it consolidates the gains of the last few months. RSI still above 50 suggesting longer term upward momentum remains intact. Next resistance on a breakout near 5,325 with next downside trend support near 5,100.
Japan 225 has successfully retested 14,560, a key support/resistance and Fibonacci level, and rebounded back above 14,800. RSI suggests underlying positive momentum remains intact. Next potential upside resistance appears near 14,840 then 15,000 a big number barrier.
Hong Kong 43 continues to retreat, steadily drifting back toward a potential test of 23,000 or 22,840 support with resistance falling toward 23,320. RSI rolling down from overbought and a negative divergence suggest upward mo exhausted and the risk of a correction growing.
India 50 has found some support near 5,865 and bounced a bit, but a lower high near 5,940 suggests it remains in correction mode with a retest of 5,800 still possible.
US Index Charts
US 30 has found some support and is stabilizing near 15,400. Next potential support if this fails appears near 15,300 then 15,190 with upside resistance on a bounce near 15,500 then 15,650.
SPX500 is still hanging around 1,700. Overbought conditions have eased but there's still room for the correction to continue. Potential downside support tests appear near 1,690, 1,680 and 1,660 with resistance possible near 1,712 and 1,730. 
UK and European Index Charts
UK 100 rebounded a bit as 6,550 support and 50 on the RSI held. It remains in a downtrend of lower highs and a retest of the 23% retracement level near 6,485 remains possible or the previous low near 6,360 remain possible in the current correction.
Germany 30 stabilized a bit near 8,675 but remains in a downtrend of lower highs with resistance falling toward 8,700 and next support near 8,600 followed by 8,470.
France 40 has drifted back under 4,200 which has emerged as new resistance with next potential downside support in the 4,100 to 4,125 area. Next upside resistance appears closer to 4,240.
Italy 40 continues to consolidate recent gains bouncing around within 100 points on either side of 18,000. A negative RSI divergence suggests uptrend nearing exhaustion and a correction still possible with next support on a breakdown near 17,700.
Spain 35 continues to bounce around between 9,050 and 9,200 as it consolidates recent gains and works off an overbought RSI. Initial support in a deeper correction appears near 9,000 then 8,800 with next measured resistance on a breakout near 9,350.
Commodity Charts
Gold has bounced up off of $1,300 support again today, successfully retesting the right shoulder of an H&S base. RSI remains below 50, however so it really needs to get through Fibonacci resistance and a downtrend line near $1,340 to confirm the start of a new upswing with next resistance after that near $1.360 then $1,380.
Silver has successfully retested support in the $21.00 to $21.40 and bounced up toward $21.75. It's too early to say if this is a base or a pause though since RSI remains below 50 keeping downward mo intact. It really needs to clear $22.50 to break its current downtrend and confirm a turnaround.
Copper failed to retake $3.30 and has been sliding back toward a retest of the low end of its current trading channel near $3.20.
US crude remains in a slump, breaking down through $104.00. RSI under 50 and falling indicates downward momentum accelerating. An uptrend support test appears possible near $102.30. Initial resistance on a bounce possible near $104.50.
UK crude remains in a downtrend with a bounce still unable to retake $110.00 and the RSI below 50 and falling. Initial support possible near $108.25 followed by $106.50 on trend. 
Forex Charts
NZDUSD has taken a sharp turn downward, breaking down through $0.8300 after faltering near $0.8400 while RSI rolled back under 70 from overbought, a common bearish technical signal. Next potential support in a correction may appear near $0.8200 or its recent $0.8160 breakout point.
AUDUSD has stabilized near $0.9400 after getting a bit ahead of itself and dropping back from $0.9515 Fibonacci (38% retracement) resistance. It remains supported well above its $0.9325 breakout point suggesting a normal correction after a big advance.
USDJPY is quietly drifting lower within a 98.00 to 100.00 trading range with RSI sitting on 50 indicating neutral momentum. Next support on a breakdown near 96.60 with next resistance on a breakout near 100.80.
AUDJPY has dropped back under 93.00 but remains in an uptrend as long as it can hold above 91.75  with upside resistance near 93.50 and 94.40.
EURJPYis bouncing around between 132.00 and 134.00 as it consolidates recent gains but higher lows for the pair and the RSI suggests this appears to be a normal rest stop within a larger uptrend. Next measured resistance on a breakout appears near 136.00.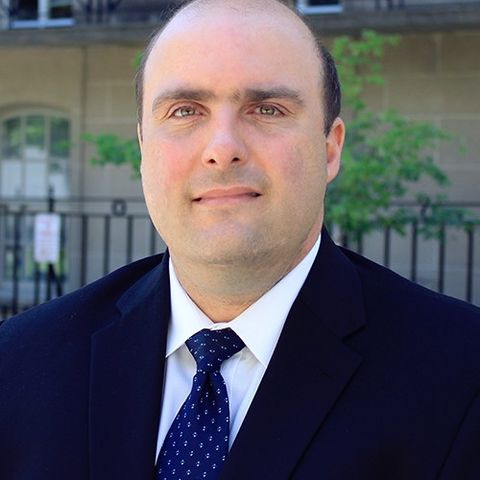 Colin Cieszynski