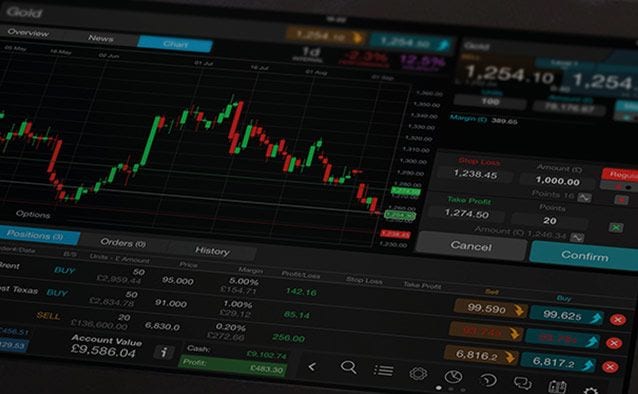 I've been saying for some time that through much of 2015, US stock markets have been undergoing a mid-cycle consolidation similar to 1994-1995 and 2004-2005. We had been working through the middle months, but recent trading suggests other years may provide even better examples of what we could expect in the coming weeks.
Historically, the mid-August to mid-October period has been the weakest time of the year for world stock markets. This isn't the first time we have seen stocks slide in the summer, but with the Fed supporting markets through QE in recent years, it seems some traders have forgotten what summers can be like. 
Bull markets can be seen as steady advances offset occasionally by steep but short  selloffs while bear markets can be seen as steady declines offset occasionally by strong but short rallies. 
Two mid-cycle Dow selloffs that appear most similar to this year are the ones that took place in 2011 (on tighter US liquidity after the Fed ended QE 2) and 1998 (related to a crunch in emerging markets, particularly Russia). The chart below compares trading action in those two summers with this summer so far.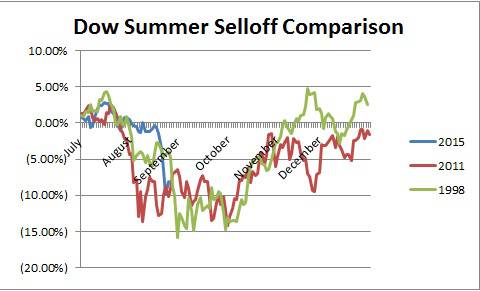 Click to enlarge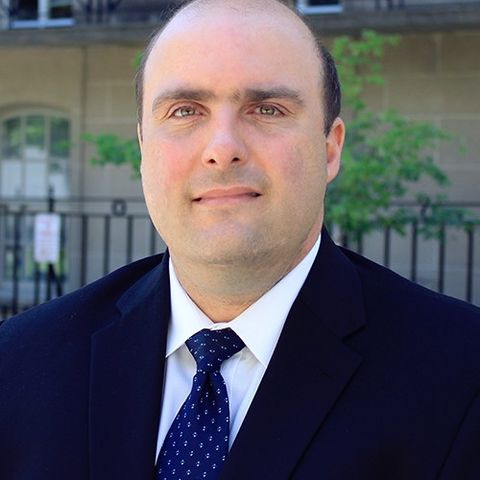 Colin Cieszynski