By Hao Sun
With President Donald Trump increasingly under political fire, financial commentators are beginning to predict that the US market may soon be running out of momentum. Forex traders may be excused for thinking that this could be a good time to short the USD.
In my own trading experience, if the news is hot and everybody knows about it, the end may already be in sight. That said, the Pound in particular, could be the currency that has opportunities setting up, with GBP/ USD currently showing one of the better examples of a good long-term forex trend.
After the big monthly support level of 1.4000 was broken in the fallout from Brexit, price has dipped to 1.2000 in a matter of four months. But since then, price has proven reluctant to go any further to the downside, and rather has slowly pulled back above the 1.3000 psychological level. When the USD weakness news dominated the top stories of many websites, a lot of traders bet the GBP/USD could soar back up to 1.4000.
This is the critical moment and the smart money seems to have stepped into the market and crushed the GBPUSD back down below 1.3000. We still have two more trading weeks before the monthly candle finishes printing on the chart so anything could happen. But price is already inside the monthly moving average sell zone and in my view, GBP/USD may resume its longer term trend in the remaining months of 2017.!* *!Technically, the weekly chart is still in an uptrend. But this uptrend appears to be quite weak, with the strong bearish rejection candle three weeks' ago signalling a false breakout above 1.3000. That false breakout was confirmed last week and again this week as price consistently continues to move away from 1.3000.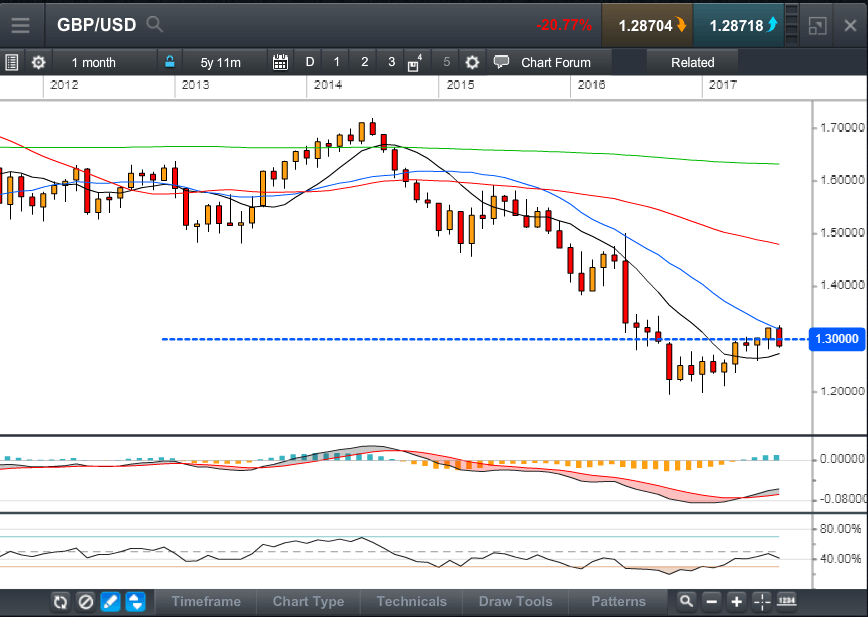 The trend has reversed into a downward movement on the daily chart - which again is not really in line with USD weakness.
But as traders, we respond to what we see on the charts. The downtrend means that sellers are in control for now. So, for me, my ideal trading direction will be to seek out short trade opportunities on GBP/USD.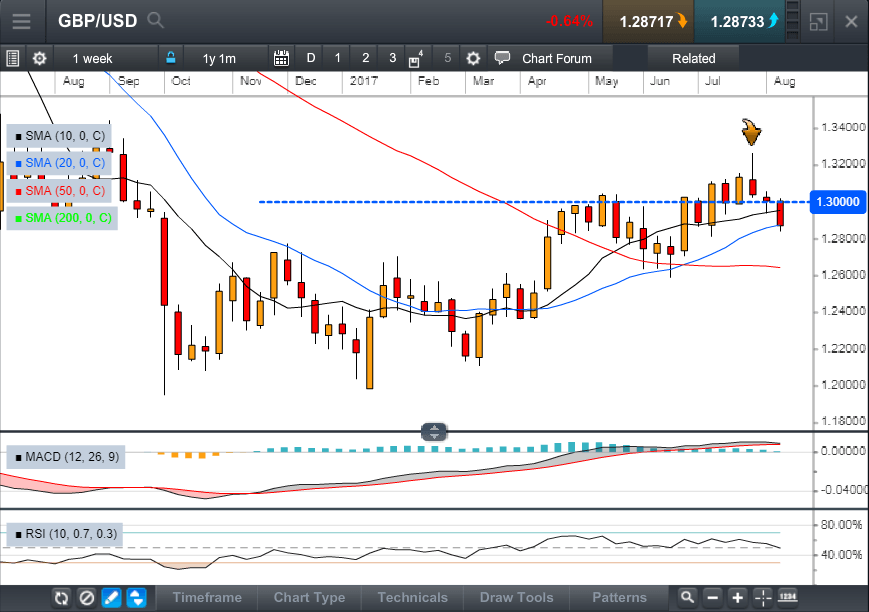 How do I identify a short trade setup? There is a flat level that has formed at 1.2842 on the 2-hour chart with three touches in a row already. If price tests the same level for a 4
th
consecutive time and consolidates with small candles, then a potential momentum breakout setup could be imminent.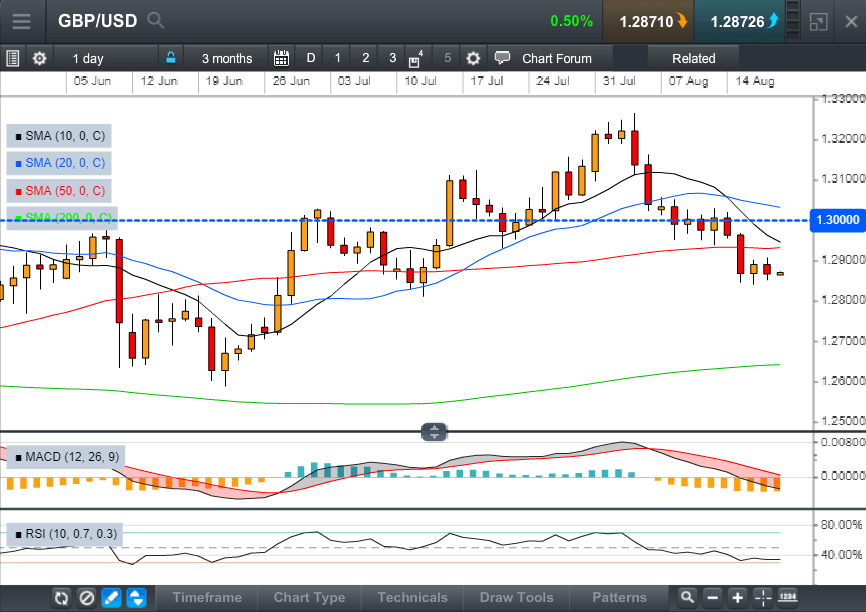 What is Pound's destiny? In my opinion it's more likely to move lower in the coming months, at least this is what I read from the chart now.