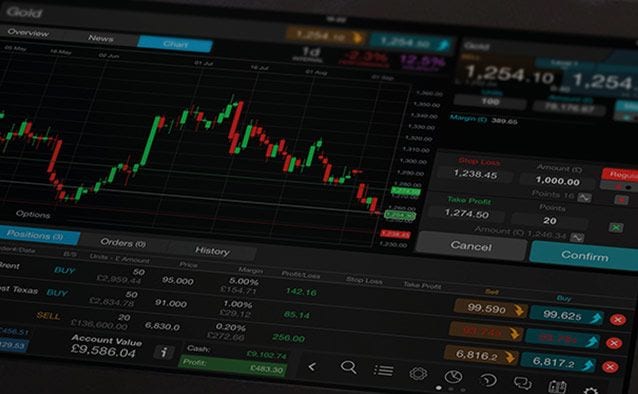 The industrial sector is this week's quiet achiever. While consumer and financial sectors plunged Tuesday only to rally hard yesterday, the industrials crept 2.5% higher in two sessions, making them the best performers over the period. A better global manufacturing outlook has them back in vogue, and with the next major reads a month away, the sentiment shift could be positive for weeks.
This brings us to last night's US construction spending data. Analysts expecting a 0.5% gain in May were disappointed to see 0.1%. However, it pays to read the whole story. April's 0.2% lift was revised to 0.8% - a total rise of over 0.7% and well above expectations.
Leighton shares reacted today, breaking up through short term resistance at $20. More cautious investors may wait for a breach of $21, as there is still the potential for a 10% gain from there to the March highs above $23. However, a MACD crossing at the zero line, a clear positive impulse and a break of resistance may be enough for others.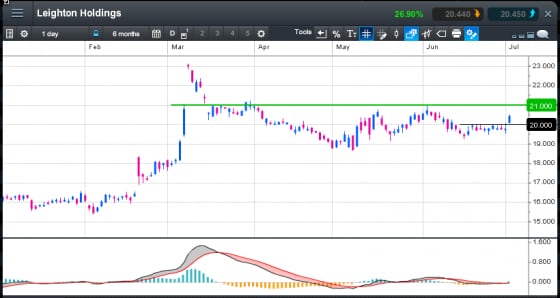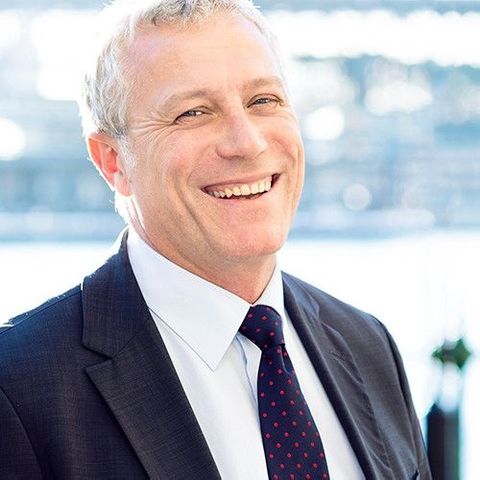 Michael McCarthy