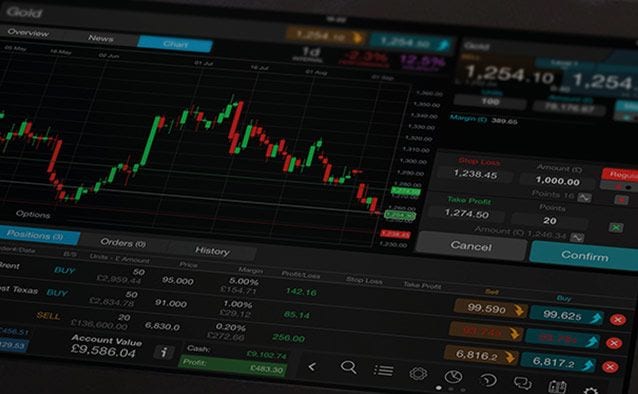 The timing of tonight's US retail sales and industrial production releases just before next week's Fed meeting could increase the market impact if they fall outside expectations
To use a play on the gardening analogy Ben Bernanke, made famous in 2009 - might we begin to see brown patches (as opposed to green shoots) in the lawn of the US economy following the recent lift in mortgage rates. If not and it's full steam ahead, the market response could be to buy USD ahead of the FOMC taper decision next week.
Kiwi Dollar Hourly Chart
Heading into tonight's retail sales number, the NZD:  USD hourly chart looks as though it could be interesting to swing traders.
It's held both a trend line and the 55 period moving average for some time. But this is now starting to look like one of those "mature" and pretty steep trends that often produce a decent reversal when they finally come to an end.
There are some chart based clues that we may be in the process of beginning a reversal. Price has broken through the support of both a triple top formation as well as the trend line and is now testing the 55 day moving average just under that.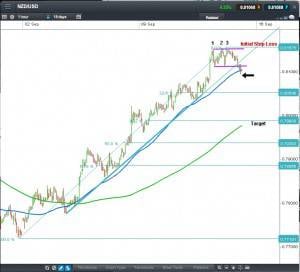 New Zealand Dollar CFD
Click to Enlarge
Forex Trading Strategy
One approach to entry strategy in this situation would be to use a move below the previous candle low as an indication that price is breaking clear of the final 55 period moving average support (see arrow). A stop entry sell order could be used for this
The 38.2% retracement level which is close to the 200 period moving average could be used as a potential profit objective while the resistance of the triple top formation might be a logical place for the initial stop.