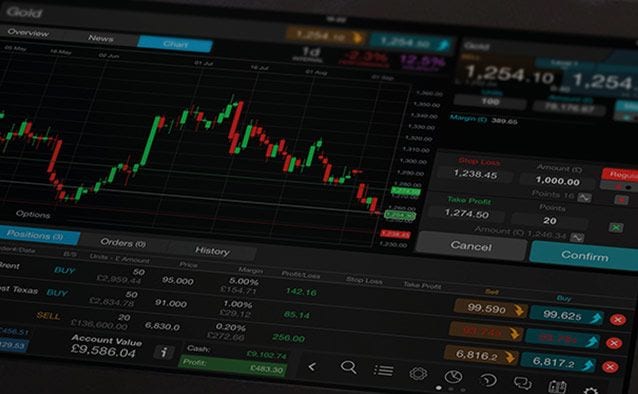 In 2014, New Zealand led the world. Record highs for the NZ dollar, one of the best growth rates in the developed world, and the first central bank to lift rates in this cycle.  Since July 2014, the Kiwi is down 14 big figures. A recent bounce could offer traders looking to join this down trend an opportunity
New Zealand's economic strength has two key drivers – top quality food related exports, and the re-building of Christchurch after a devastating earthquake in 2011. However, there are signs of slowing growth and inflation, and the RBNZ shifted from a tightening bias to a neutral stance at its January 29 meeting. There is speculation the Bank may shift to an easing bias at its next meeting on February 28.
The case for further USD strength is well explored. This makes for an interesting picture: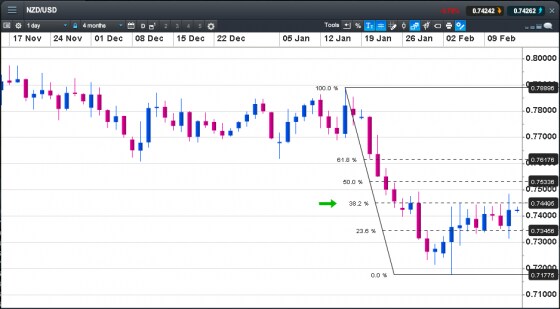 The bounce off lows around 0.7175 appears to be hitting the wall at the 38.2% retracement level. For the last 9 trading days, rallies have stalled at or near this point at 0.7445. In trading yesterday, NZD/USD broke above this level, only to fail back through.
More cautious traders may wait for any breach of the recent low at 0.7314 before selling. However, I'm happy to lean on the stop loss level afforded by yesterday's high at 0.7485, selling at current market prices. The initial target is the low hit two weeks ago at 0.7175, but should this fall occur traders may consider closing only part of any short position, in case the longer term down trend resumes.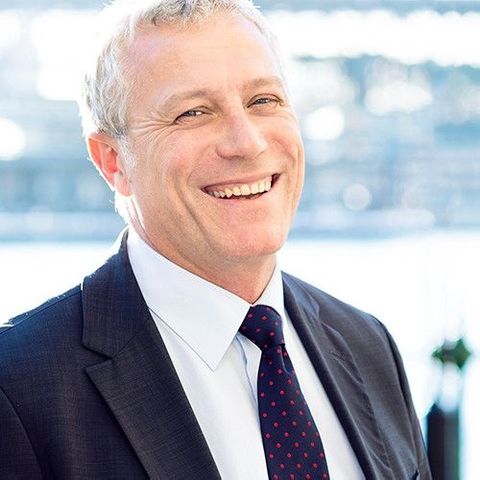 Michael McCarthy