The confluence of fundamental and technical influences makes a trade more compelling for some traders. Those in this category may be following NZD/USD carefully at the moment.
As the Fed embarks on its tightening cycle the RBNZ appears to be heading  towards easing. Further, the lower level of key NZ commodities, and a consequently slumping commercial capital city property market, indicate potential further pressure on growth prospects. This directly contrasts with US macro data, which is still broadly in uptrend despite the recent softening in acceleration.
Sell NZD/USD on fundamentals? Tick.
Now, here's the chart: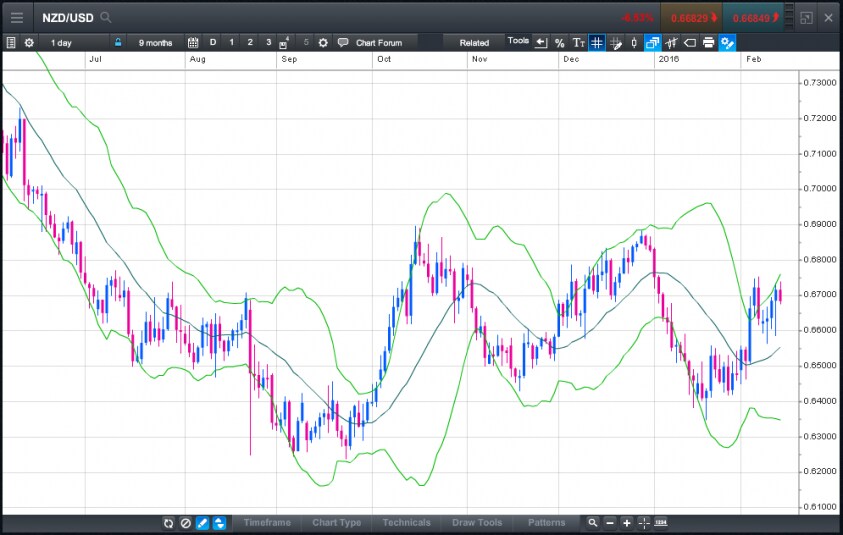 Note the "M" reversal on the daily chart. The second peak inside the Bollinger Bands is confirmed if today's candle stays red, and the close is below the open of the previous candle at 0.6685. Sell NZD/USD on technicals. Tick. As the market heads into the New York close, traders may sell with a stop loss above the candle high at 0.6740.
The short term target is the low just above 0.6400. A close out around the 0.6440 mark may be prudent, with potential to re-instate shorts on a move down through 0.6380.