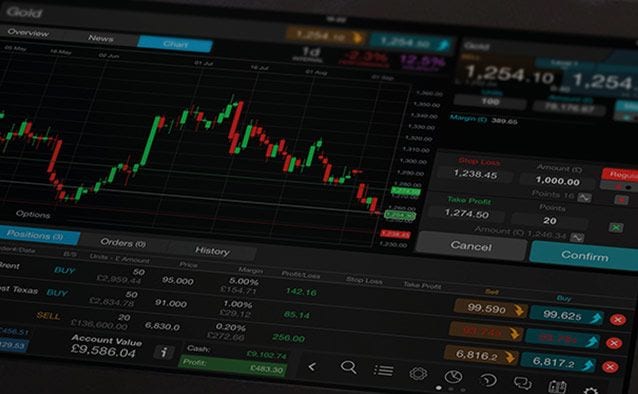 The budgets' small business depreciation measures have been good news for JB Hi-Fi shares.  Small and micro business owners will all be upgrading their phones and computers if they have not already done so since the budget
The impact of the budget on the JB Hi-Fi share price is pretty obvious on the chart below. That's when it made the vertical departure from the trend line and 50 day moving average. The stock is currently up about 12% on pre-budget levels.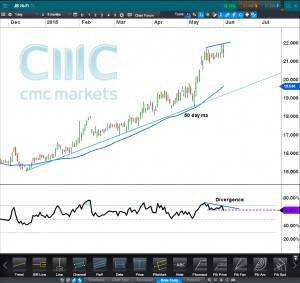 JB Hi-Fi share CFD daily
Click to enlarge
However, this uptrend has lost momentum over the past couple of weeks.This loss of momentum is now showing up in divergence between the share price and the 14 day RSI in the box below the chart. The RSI is a momentum oscillator and it's beginning to make lower highs.
This divergence tends to lead to one of two situations. One might me more share price drift for a while. This might include another gentle nudge up to new highs.
However, divergence also indicates that the stock is vulnerable to a downward correction from current levels. The RSI will start to indicate this is under way if it breaks support. If the RSI closes below the dashed support line in the near future, it will be in a full blown down trend, making lower lows as well as lower highs  In that scenario, price is likely to follow.
If a downward correction gets underway, then a pull back towards previous highs just below $20 looks a possibility to me.