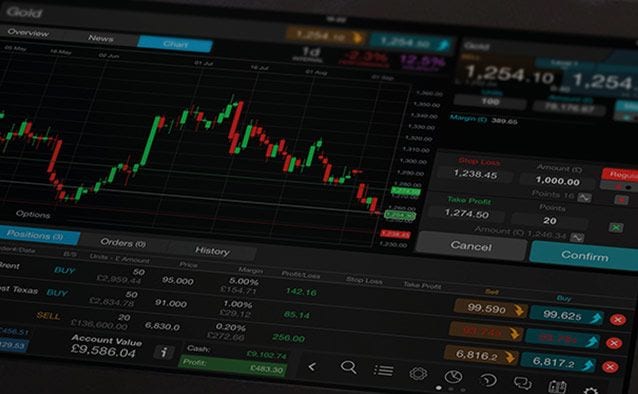 How many times have you heard the sentence ""it can't go any higher/lower". It is usually said before an almighty blowout of one's trading account and I have to be honest and tell you back in the early days I too suffered the pain caused by this common misconception – 'the markets can't go further!' Here is a little secret, markets can and will go higher or lower and markets will punish those that underestimate them - the market will do whatever it wants to!
So with that being the case what do we do? Well, firstly if you don't feel comfortable trading a market that has already had a big move then it's simple, stay out of it. There is nothing wrong with this at all. The second option is to trade the trend until it shows signs of weakness.
Since there has been a very recent and current example of a market that has gone a lot further than many will have expected I want to show it to you. The chart is GBPNZD (daily chart below).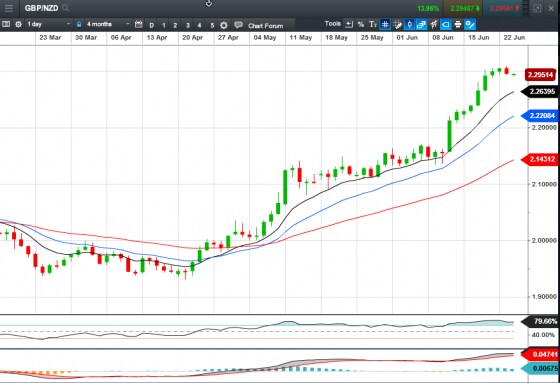 This daily timeframe shows that there have been 8 consecutive days of moving higher and the sheer size of the move is roughly 1500 pips! There haven't been any pull backs so it would have been difficult to get positioned based on my own personal trading rules. What happens though if we move down through the time frames?
GBPNZD 4 hour (below)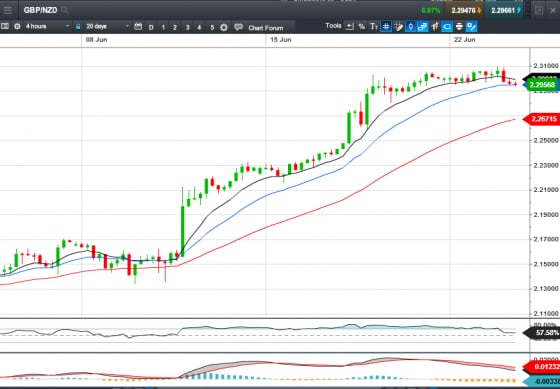 Even on the 4 hour it hasn't had many pullbacks into the averages, it has had a couple, but I would be lying if I said it has provided me with any trading opportunities throughout this move on this timeframe. So let's go lower.
GBPNZD 2 hour (below)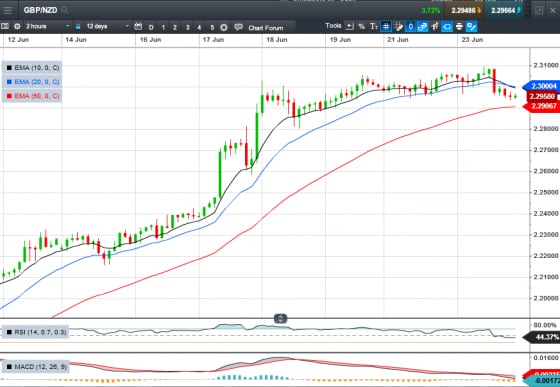 Now here is the money timeframe for me. The 2 hour has provided me with the opportunities I look for in a chart; to trade my strategies. I am by no means saying I have traded them as I don't hindsight trade, I am simply using this currency cross to make a point. My point is 2 fold, you see even though a certain time frame may show a huge move such as the daily has, it doesn't mean there aren't any trading opportunities on the lower timeframes.  You just need to look lower and know what constitutes a weakening trend. The second point is that markets can and will move further than you expect so learn to trade within them. Keep in mind that many people see a big move as a reason for a trend to weaken, to me a strong move isn't the sign of a weakening trend but a reason to be looking for trades in the direction of the trend, not against it!
GBPNZD continues to push, how far? I don't know. But, I will be with it, hunting for trades the entire time.