"Sell in May and go away" is a well-known saying in the investment world. It refers to the fact that many investors sell their holdings in May and come back in the last quarter of the year. There are many reasons for this. One could be to avoid volatility which can hit the equity markets between May and November. Another could be that in the northern hemisphere, a lot of traders go on holiday to take advantage of the hot weather.  
So will it be the case this year in the global markets? Let's have a look.
The US equity market has been performing strongly since the start of 2017. The NASDAQ 100 in particular is at an all-time high, while the US30 and SPX500 could break up to new highs. A lot of stocks, especially the components of these three major indices, are signalling bullish momentum right now. If you have the right trading strategies, you can potentially ride the current strong up wave in the US stock market.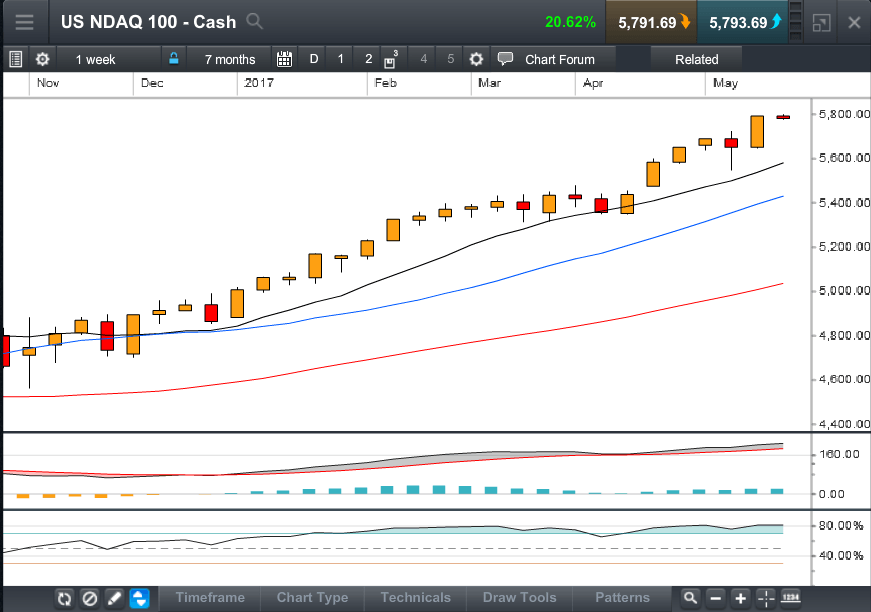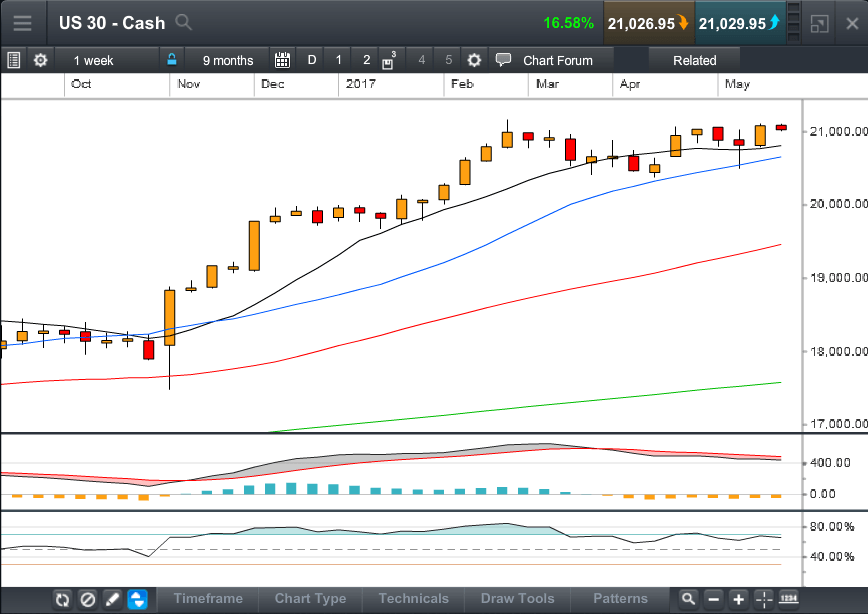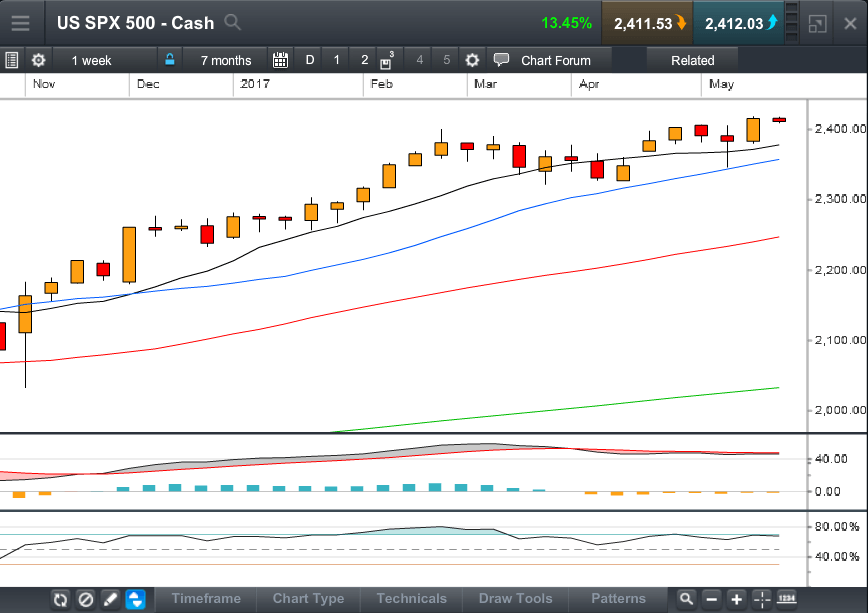 How about the European region? Despite all the uncertainty created by the recent French presidential election, the snap UK election as well as UK's Brexit negotiations, the three major markets – the UK, Germany and France – have simply ignored the naysayers and continued to push higher in sympathy with the US. The Germany 30 and France 40 just made a new high, while the UK100 is the superstar of the three. !* *!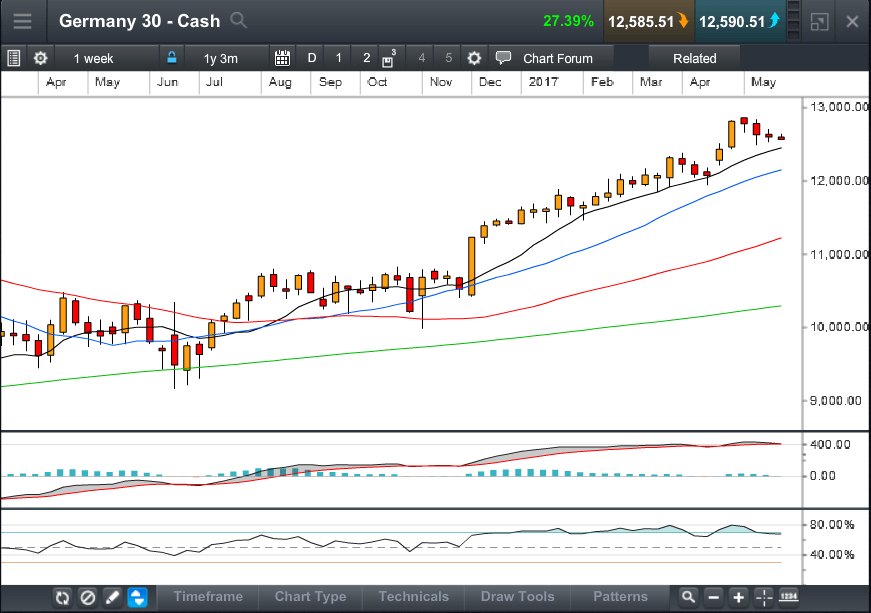 In December last year, the UK market breached the range formed during the last 18 years. And the signs are that this play is far from over, as there could be the potential for an even bigger move on the cards. The index is bullish, the smart play could be to find suitable bullish stocks to capitalise on this movement.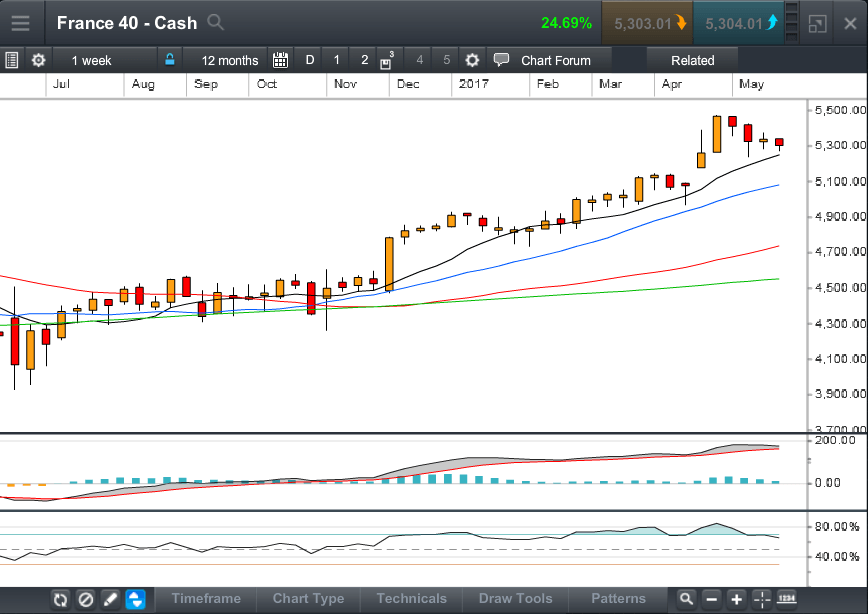 In the Asian region, the Japan225 and AUS200 are relatively weaker than their European and US counterparts. But the Hong Kong market is doing extremely well, with the Hang Seng Index having broken through a major resistance level at 24,000 on the monthly chart.
Potentially, the Hong Kong market has a clear run to its old high of around 28,500. China's economy has been picking up the pace recently, which can be a good catalyst for the Hong Kong stock market, especially those giant Chinese companies listed on the Hong Kong Stock Exchange like investment conglomerate Tencent Holdings as a good example.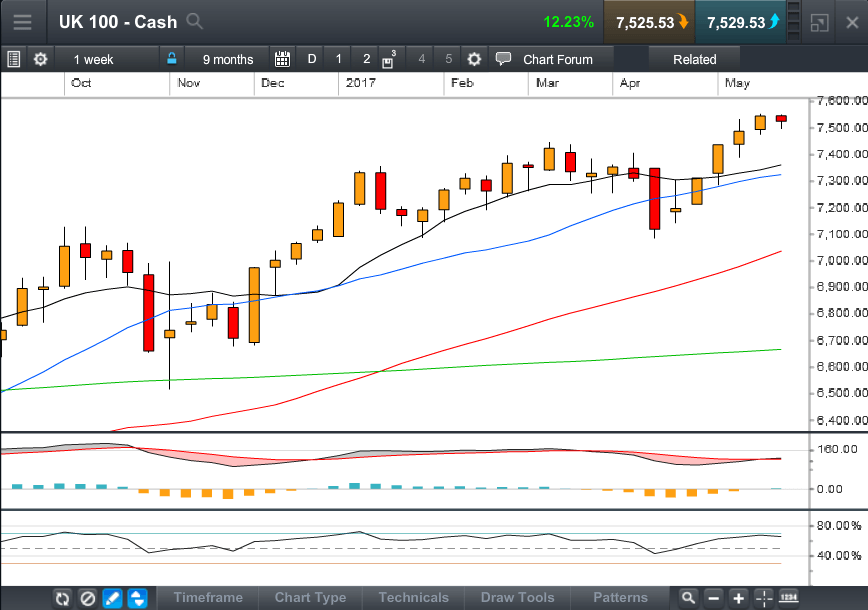 Sell in May and go away? It really depends on the market conditions. But this year, it appears that there is good potential for trading opportunities to continue to set up over the coming months. So those who have already sold, may now be ruing that decision.