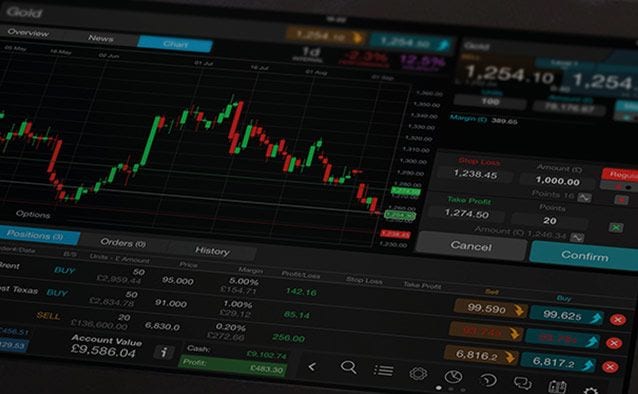 One day Chicken Little was walking in the woods when -- KERPLUNK -- an acorn fell on her head.
"Oh my goodness!" said Chicken Little. "The sky is falling! I must go and tell the king."
The  Chicken Littles of investment markets continue to tell us the sky is falling in China –  essentially the same "hard landing" story we've heard since 2009. The reasons differ, but the argument is the same . It's a long list - problems of excess growth (inflation, social disparity), property bubbles, inability to manage the economy, a focus on social cohesion at the expense of economics, corruption.
When the data stubbornly refused to confirm this speculation, Chicken Little told us that the books are cooked! Really?
While there are substantial challenges in managing the economy that serves the world's largest population, the track record in China since the GFC is exemplary. Many outside China do not understand the power of a command economy, nor China's long term perspective. Premier Li's widely reported comments last week that growth below 7% is "unacceptable", should be taken at face value – the sky is not falling.
One of the hardest hit commodities in the recent round of China bashing is iron ore. Smashed from above $180 a tonne to below $90 in 2012, the recent price recovery suggests the falling sky argument is losing traction.
Iron Ore – weekly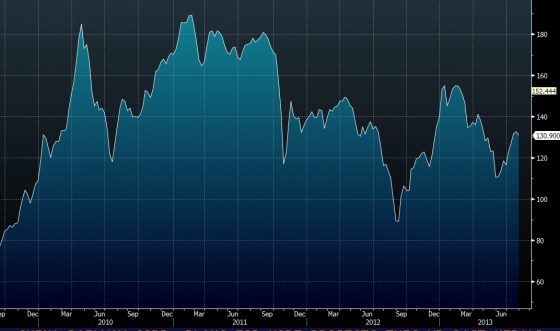 Source: Bloomberg
Yet share investors don't seem to have caught on yet.
Rio – weekly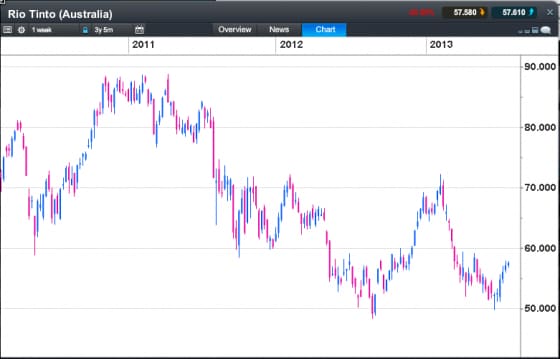 Source: CMC Next Generation
Almost 80% of Rio's earnings come from iron ore production, mainly from the high quality, low cost Pilbara operations. The ore price has retraced almost 50% of its peak to trough fall – but Rio hasn't. While traders may wait for a breach of previous resistance around $60, investors may be comfortable buying right now.
Fortescue Metals – weekly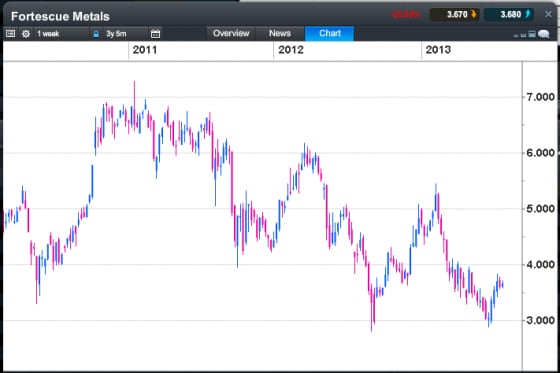 Source: CMC Next Generation
The lack of lift with the ore price is also evident in the share price of Australia's largest "pure" play, Fortescue (FMG).  Like Rio, it has confirmed its expansion plans are intact and on track. The lift in volumes of production will provide some offset to lower prices. It's also possible earnings could exceed previous highs. $3.90 to $4 could be the trigger zone for traders.
Atlas Iron – weekly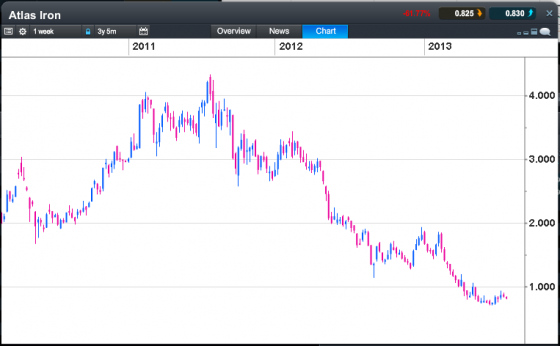 Source: CMC Next Generation
Atlas (AGO) suffered further "acorns" last week, when it announced the shuttering of the Pardoo mine in March next year. Sellers may have overlooked the fact this is AGO's oldest mine, with little in the way of estimated reserves, and now accounts for less than 15% of production. Additionally, management re-affirmed a 33% expansion over the next two years.
Low multiples, a share price near support at 71 – 75 cents, consensus estimates of growing earnings – this one could be both the investors and traders pick.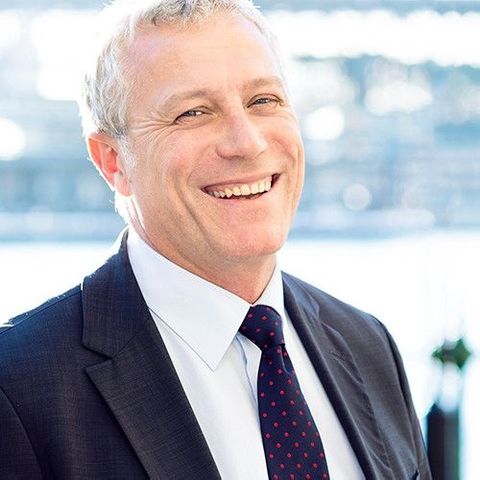 Michael McCarthy