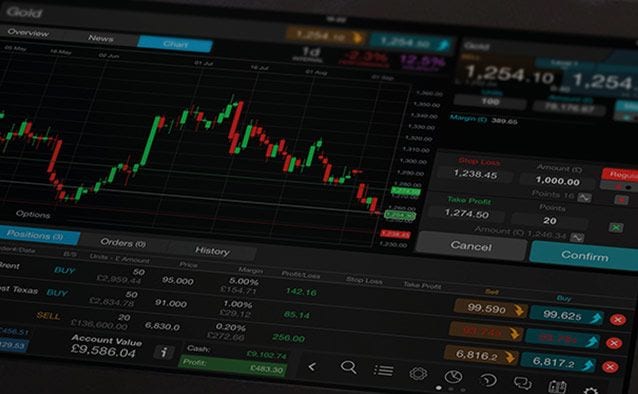 With the iron ore price now being a key barometer for Australian markets, it's worth keeping an eye on the chart.
To help keep readers up to date, I've posted the latest iron ore index chart with some of my thoughts on the outlook and how this relates to BHP.
Iron Ore Chart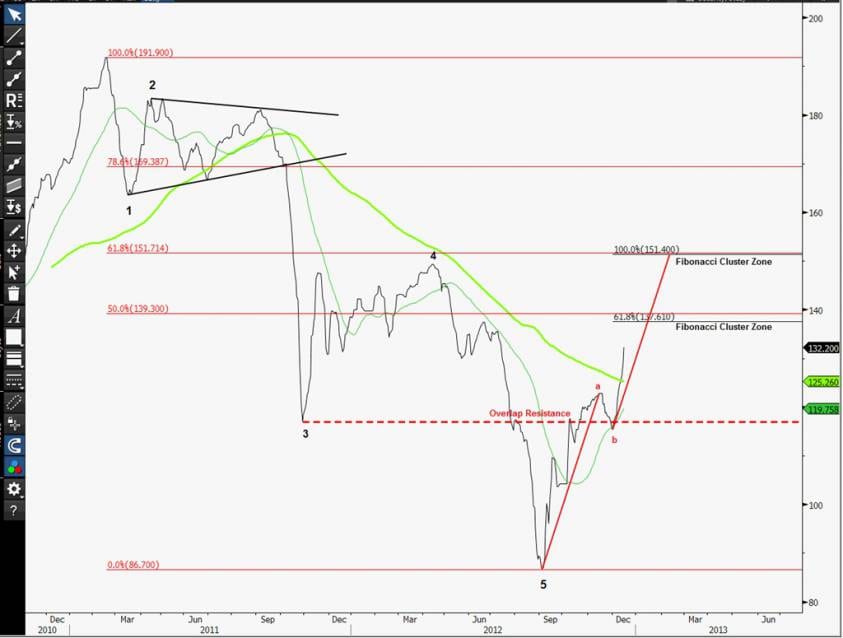 Iron Ore 62% Fines Tianjin Port. Souce: Bloomberg
My observations on this chart are:
Given that the decline from $191.90 to $86.70 took a 5 swing structure, the most likely scenario is that we are now correcting the major decline rather than on the way to new highs.
This correction scenario fits with an outlook for more moderate growth in China; sluggish growth in major developed economies and expanding mine capacity.
The volatility in the iron ore price appears to be amplified by strong cycles of traders and steel producers depleting and then restocking inventory overlaid on the decline and subsequent recovery in underlying Chinese economic growth and steel demand.
Corrections of 5 swing moves often take a 3 swing or ABC formation
I've labelled the most recent peak and trough as potentially the end of "a" and "b" swings.
One doubtful aspect of my labelling is that the correction down to "b" is shallow being only 23.6% of the rally up to "a"
Even so, it looks the most likely scenario at this stage, especially since 'b' found not only the 23.6% retracement level but also the support of the 50 day moving average.
Under this scenario, there are 2 Fibonacci cluster possibilities at around $139 and $151. These involve the 50% and 61.8% retracements of the whole move down as well as projections of the "a" rally from the low at "b".
 A rally to and then rejection of either of these cluster levels could signal the beginning of a move lower.
The index is now above both the 200 and 50 day moving averages so a move up to this $139-151 zone certainly seems possible
At this stage a decline below the peak at "a" could be a warning sign that the rally has finished. A move below this level would also see us back below the 200 and probably 50 day moving average.
BHP Weekly Chart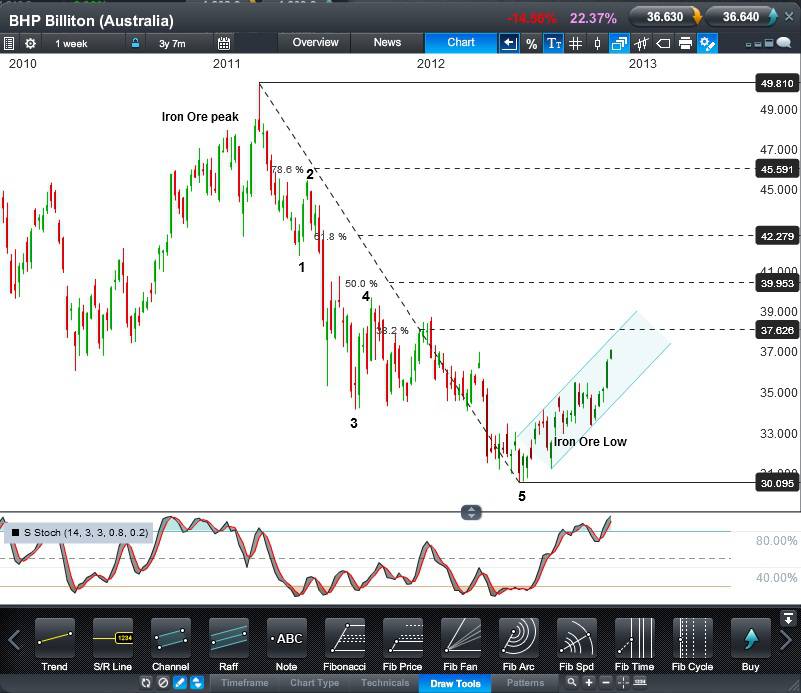 BHP CFD - Weekly. Source: CMC Tracker
Although it peaked a few weeks later than iron ore and bottomed a few weeks earlier, the decline in BHP followed a broadly similar 5 swing pattern to iron ore
The rally in BHP is less advanced. It has yet to hit the 38.2% retracement level while iron ore is well clear of this level and approaching 50%.
Given the steepness of the recent rally in BHP with the slow stochastic well overbought, it's not hard to imagine the top of the trend channel and the 38.2% retracement level providing effective temporary resistance for BHP at around $37-38.
A rally to and then rejection of this trend channel resistance would fit with a quick advance by iron ore to the $139 retracement level
Short term traders may be prepared to sell if BHP price rejects this channel resistance looking for a pull back towards the low at "5" to re-establish long positions.