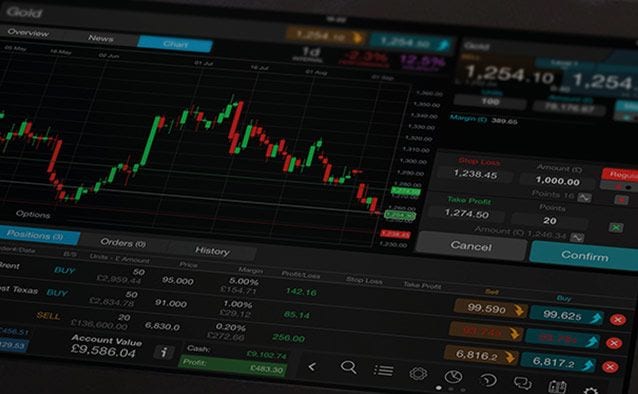 The Mirvac chart looks as though it might be telling a happy story on a gloomy day for the overall market.
Yesterday, Mirvac announced it had bought the iconic, Sydney harbour side shopping centre, Birkenhead Point. The cost was $310m which represents a rental yield of 6.6% and the market obviously approved. As the chart shows,  Mirvac shares gapped higher on the open yesterday and closed up 2.5% on the day.
From a technical point of view it will be interesting to see if price can now stay above this gap. If it does, it will look like a breakaway gap suggesting higher prices to come and potential for another test of the channel resistance line above $1.90.
Opinions on the outlook for the residential property market are very divided. Mirvac is a major developer of residential apartments. If you are in the camp that believes there's an underlying housing shortage in Australia and a medium term trend towards higher density dwellings, this might be a stock to watch on an undemanding multiple of around 14.3 times F15 earnings.
Mirvac Shares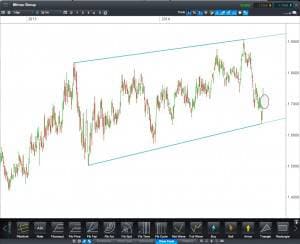 Mirvac CFD Daily
Click to Enlarge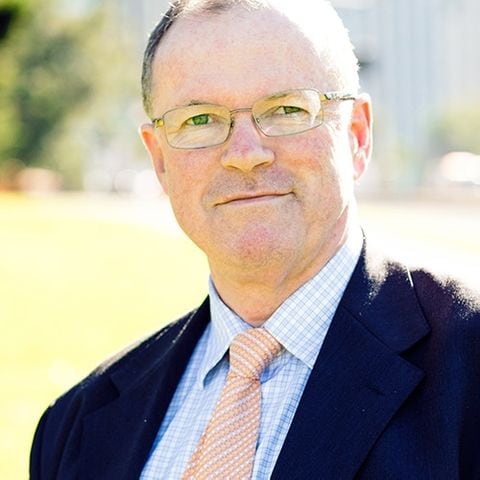 Ric Spooner