Theoretically, the minutes of the RBA's July Board meeting maintain the neutral stance of the Governor's statement after the meeting. There is no formal mention of whether the Board's next move is likely to be to raise or cut rates.
However, the market has put two and two together after release of the more detailed RBA minutes and concluded that the probability of an August rate cut has increased.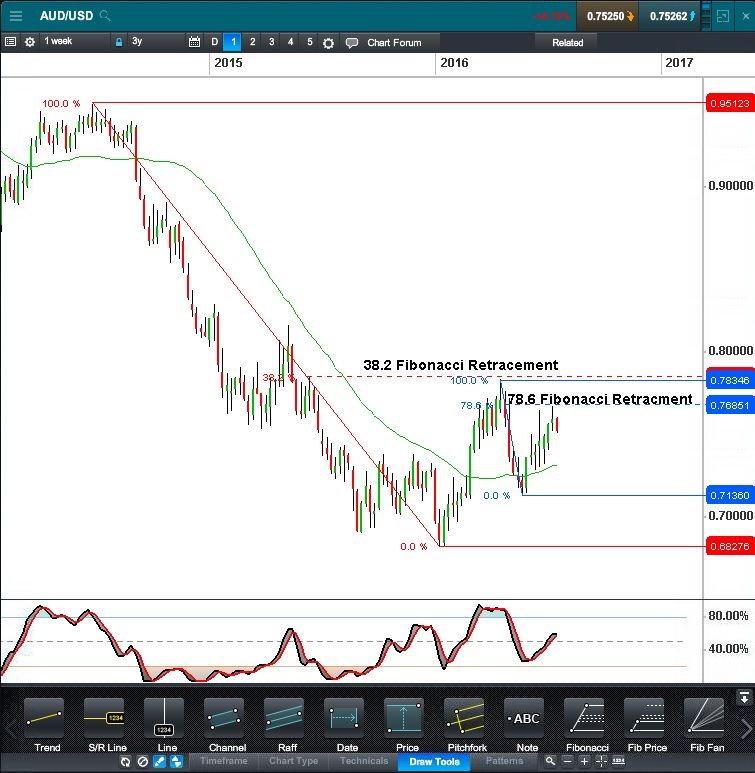 The minutes make it clear that the RBA will refine its outlook based on upcoming information including information on inflationary pressures. That can only mean one thing. There's no way the RBA will be lifting rates next month. So a weak inflation report combined with relatively neutral data on the labour and housing markets may well see a rate cut in August. The minutes do not reflect any entrenched resistance to the possibility of another rate cut.
Elsewhere, the minutes noted that an appreciating exchange rate could complicate the economy's transition to the non-resources sector. The Board also noted that the labour market is "mixed" and they expected subdued growth in labour costs to keep inflation low for some time.
The Aussie is down around 40 pips in the first hour since release of the minutes. It is now looking as though last week's high completed a 78.6% Fibonacci retracement. At this stage, this week's candle has made both a lower high and now a lower low. This could increase the prospects of a move below the recent major low at .7145.
While the Aussie Dollar is down after release of the minutes, the stock market is struggling to get enthusiastic. This reflects a degree of caution as traders assess the odds of further gains after 8 consecutive increases in the ASX 200 index.