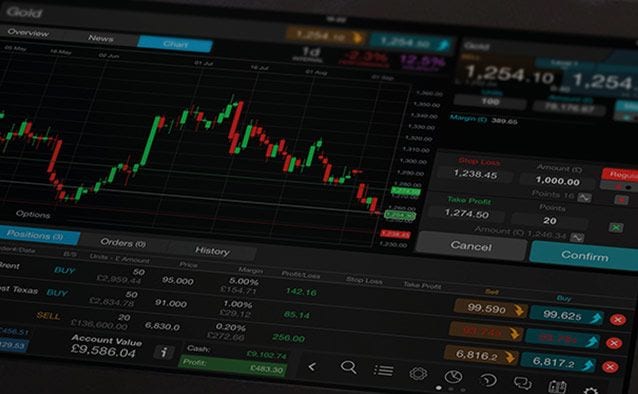 General insurance is a tough business. When claims roll in, earnings take a hit. When claims ease, premiums come under pressure. There's very little sunshine for insurance companies between storms. However, IAG has a bit of a tan at the moment, after six months largely free of natural disasters.  This may be as good as it gets for IAG.
IAG is in the news – it recently purchased Wesfarmers insurance business, and had its rating re-affirmed by S&P. The ratings agency also lifted its negative watch on two of the former Wesfarmers subsidiaries. Unfortunately for shareholders none of this was enough to propel IAG shares through long term resistance at $6.00 (weekly chart below).
The integration of the new businesses significantly increases operational risk. In trading on Friday IAG recorded a 2.2% lift to $5.98. It's likely investors and traders are watching closely – if it once again fails at this key inflection point, selling could quickly gather momentum.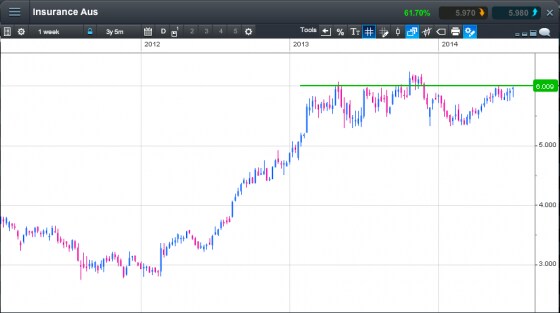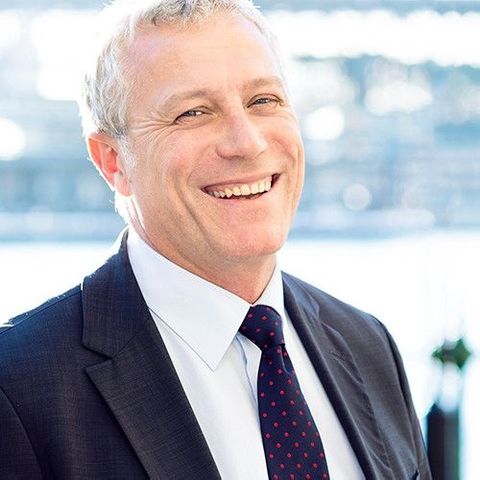 Michael McCarthy