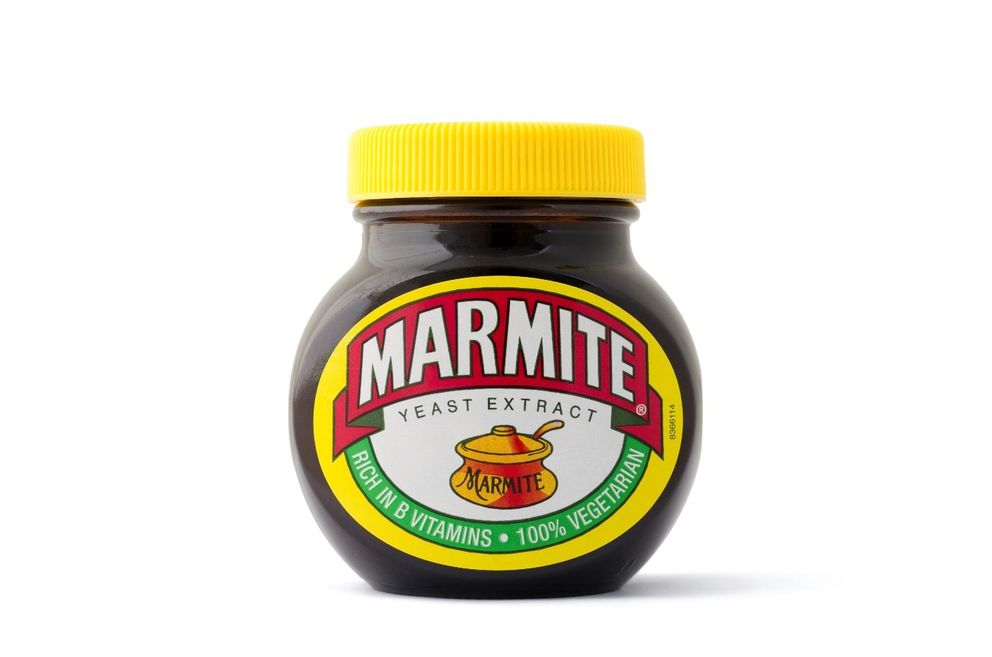 By John Sheridan, Trade With Precision
Unilever is an Anglo Dutch corporation that owns some of the world's best-known brands such as the Aussie icon; Marmite. While not everyone's favourite spread, the Unilever share price however looks quite tasty as it continues to quietly surge upwards.
As it's headquartered in both London, UK and in Rotterdam, NL, it may be viewed by some as a potentially safer long-term proposition than some other FTSE 100 companies as Brexit continues to unfold. From a fundamental perspective, Unilever is also an attractive proposition, with rising dividends. That said, as a technical trader my primary concern is with price action.
Looking at the monthly chart below, I see that price is up trending. In my interpretation, this is an established uptrend, beginning back in 2009 and mostly steadily climbing ever since. The trend did break down in mid-2018, when price failed to make a higher high, but is now re-established with higher-high and higher-low in place. The moving averages (MAs) are all moving in the direction of the trend and with convergence for both the MACD and the RSI, the long-term outlook looks bullish.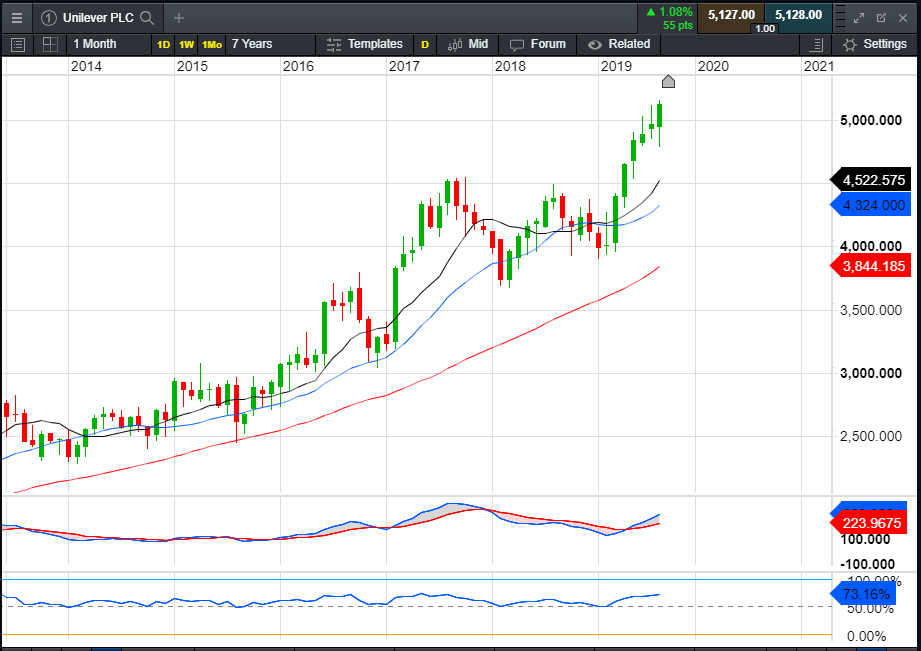 On the weekly chart, the price action also indicates a bullish trend. Again, I see a clear uptrend is in place and price now breaking through the recent sideways consolidation. The MAs are confirming the strength of the trend by displaying the fanning pattern, with the faster MAs over the slower ones, all moving in the same direction.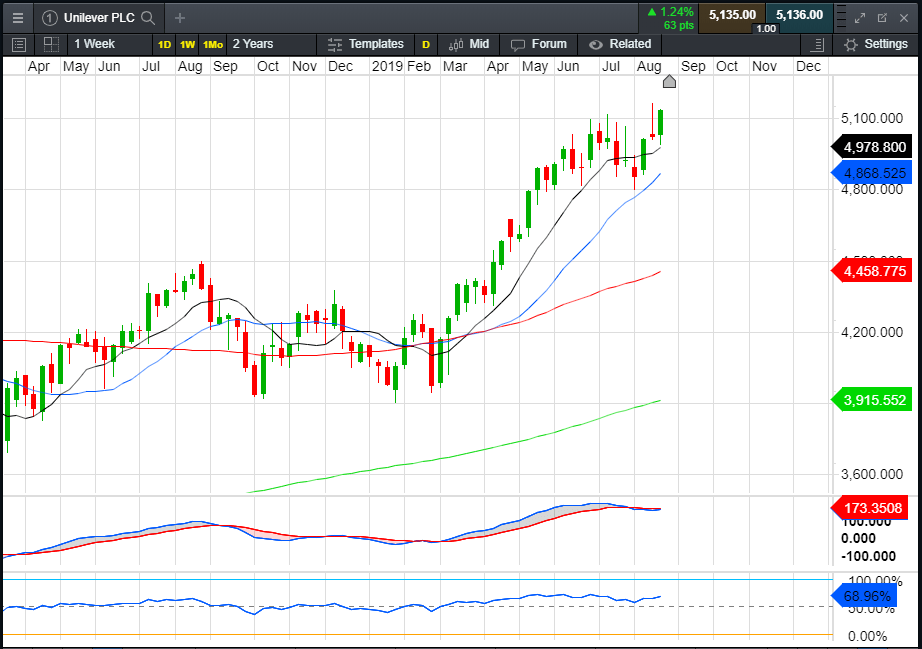 Moving my analysis down to the daily chart, price has made an all-time high, following on from a period where there was no clear trend in place. Both the MACD and RSI are converging with price, suggesting that there is trend momentum. Following on from the all-time high, price has pulled back to the 10 period MA and surged up again. This is in my view, a bullish configuration and could suggest that price has the potential to go on and make further highs.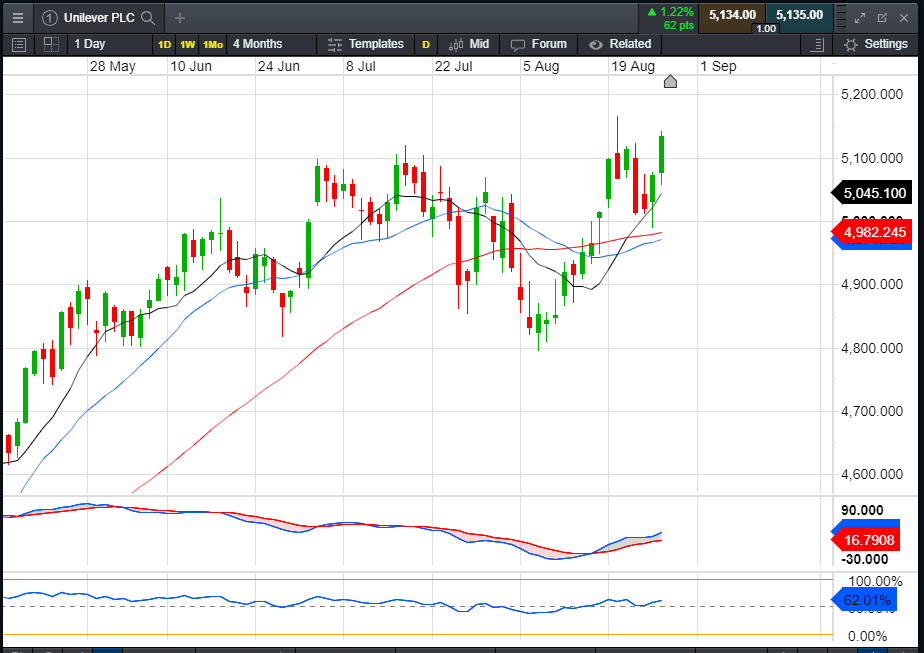 What makes Unilever interesting at this moment is that agreement is in place across multiple time frames. This, in conjunction with the company's good fundamentals could suggest the possibility for a trade entry on the daily chart that could run for the long term.
I will be watching for price to make a new high and then looking for a pullback to provide a lower risk entry.