By Adam Harris, Trade With Precision
For various reasons the currency markets, which have trended well in recent weeks, seem to have lost most of their clarity. The global indices however have taken the next step forward in their bullish march as they continued higher.
In the coming days and possibly weeks these indices, at least those with the clearest conditions, could offer me trading opportunities.
On my immediate watchlist are two charts. Both have clear uptrends on the Monthly, Weekly and Daily timeframes, and may even offer intraday entries on lower timeframes.
US NASDAQ 100
The US NASDAQ 100 has continued to trend upwards as per the Daily chart below. This is already pushing to all-time highs, with a clean and clear uptrend of higher-highs and higher-lows.
Price has broken a recent daily high (yesterday's candle), and I will be looking for a retracement on the Four-hour during the next 24-48 hours.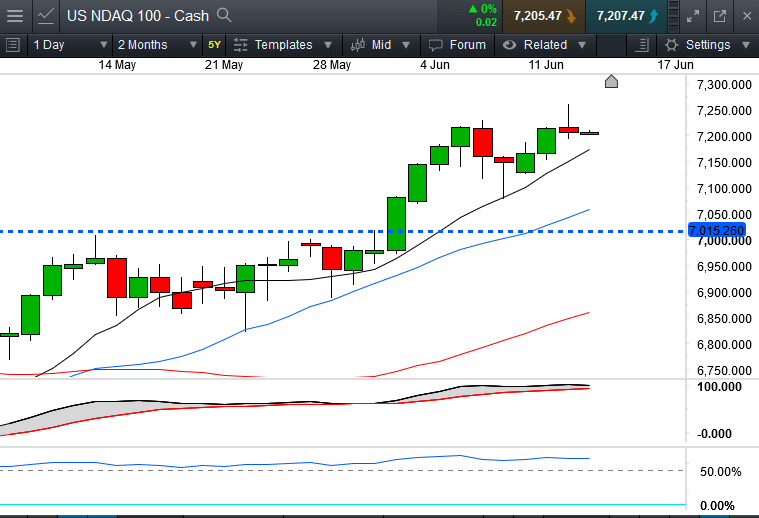 Progressing down to the four-hour chart, the recent move has seen the index push above the 7,200 level and is currently retracing back to it. I will be monitoring this area, especially as the 10 & 20 moving averages (MA) come up towards it, and as price retraces down to this zone.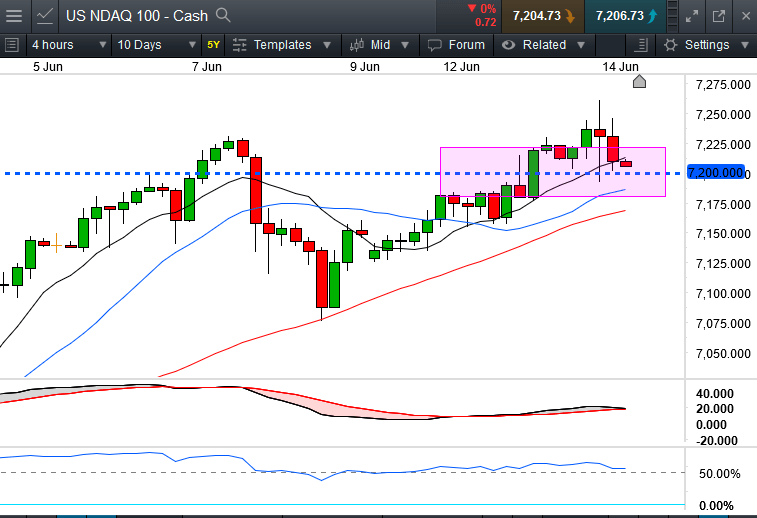 I will be watching for a small bullish candle to form in this zone and will consider it a bonus factor if my stop-loss is placed below this candle, as well as below the 7,200 level for added technical protection. As per my trade and risk management rules, I will most likely split my trade tickets into two separate orders or 0.5 percent each, with at least one ticket including a 1:1 profit-taking target level.
US SMALL CAP 2000
The second item on my watchlist is the US Small Cap 2000 which also has a strong Monthly, Weekly and Daily uptrend creating new all-time highs.
The most recent swing-low on the Daily timeframe is at 1,660 and at the time of writing, price has begun to retrace down towards it. The lowest I would reasonably anticipate price to move downwards, is the same level of 1,660. I will be assessing the lower timeframes for any potential opportunities.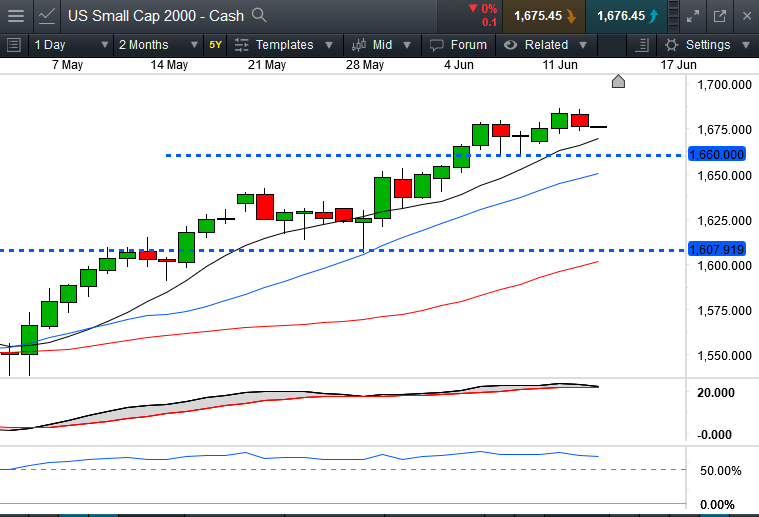 On this lower timeframe, price is already in the buy zone of the 10 & 20 MA, and my expectation is that over the next 12-24 hours, if a small bullish candlestick forms in this zone then I will look to enter this uptrend.
g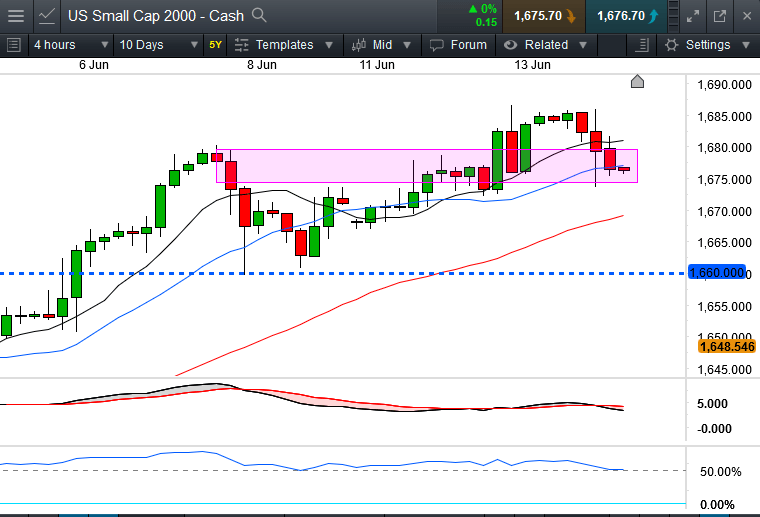 As per the previous example, I will split my risk over two 0.5 percent tickets with one employing a 1:1 take profit target. The second ticket might be managed by updating the stop-loss behind each daily candle, if the trade is entered on the Daily timeframe, of behind each Four-hourly candle, if entered on the Four-hour timeframe.
In both cases, I will continue to monitor the structure of the trend on the Daily timeframe. If this trend remains intact and bullish, I will continue looking for bullish opportunities.