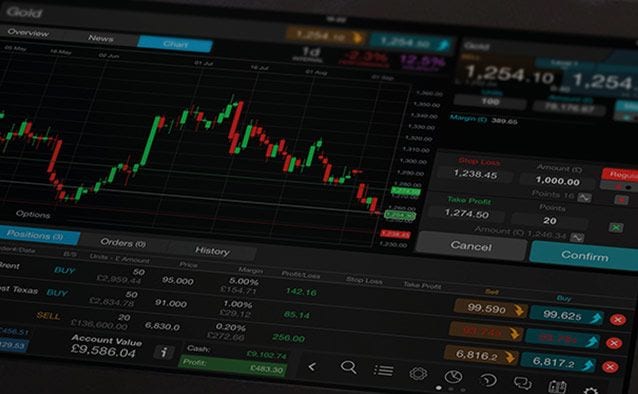 There have been some great trends in currency markets in recent months but quite a few now look as though they could be running out of steam. GBP/JPY is one of these and might produce a sell set up for traders following an RSI failure swing strategy
The 14 day RSI in GBP/JPY has been in the oversold zone since late November.  Now have a situation where it's also beginning to show divergence with price. It's falling while price is still making higher highs.
The potential for a decent reversal from here could be enhanced by the fact that a significant trend peak around these levels could represent the end of a 5 swing advance.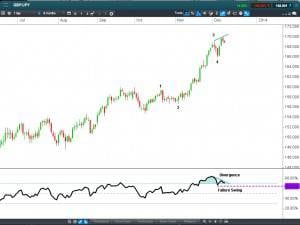 GBPJPY CFD Daily
One approach to entry strategy in this circumstance is to sell if the RSI completes a failure swing by closing below its most recent support (see dashed line). If this happens the RSI will be trending down, making lower highs and lower lows. This gives more confirmation that downward momentum is starting to develop.
If there's no failure swing and  price just keeps getting stronger, there's no sell set up. However, if this happens it may be worth watching for a divergence set up starting from higher levels.