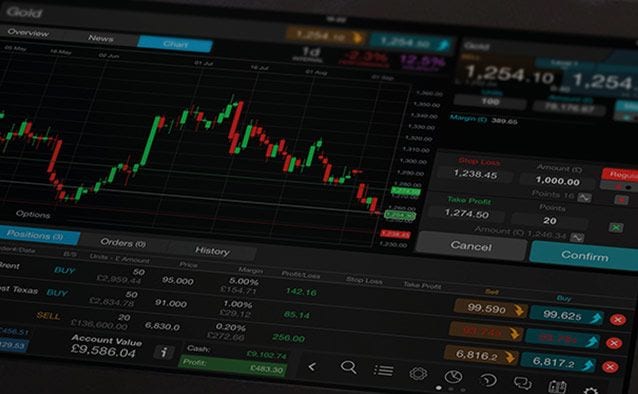 Today's wrap and technical outlook including thoughts on the Facebook chart
Asia Pacific Index Chart Notes
Australia 200 remains under accumulation, rallying to retest 5,325. A breakout would signal a new up leg with next measured resistance near 5,450, but a failure would complete a double top and signal a correction that could potentially retest 5,200.
Japan 225 dipped below 14,560 and then rallied strongly toward 14,840, a bear trap reversal. RSI holding above 50 indicate uptrend momentum intact. Next potential resistance tests near 15,000 then 15,275 on trend.
Hong Kong 43 remains well supported above 23,000 although RSI still suggests upward momentum slowing. Potential resistance appears near 23,300 then 23,480.
India 50 continues to rebound off of a successful test of 5,800 support. Initial resistance appears near 5,935 then 6,000.
US Index Chart Notes
US 30 has stabilized near 15,300 while its RSI has bounced up off of 50 indicating that although it's in a short-term correction, its longer term uptrend remains intact. Initial resistance on a rebound appears near 15,400 with next support near 15,265.
SPX500 is stabilizing in the 1,690 to 1,700 area. RSI nearing 50 suggesting momentum shifting from positive to neutral. A retest of 1,665 trend support remains possible with initial resistance on a bounce near 1,715 then 1,735. 
UK and European Index Chart Notes
UK 100 has rebounded a bit but remains stuck in the 6,520 to 6,600 zone. RSI held 50 indicating support remains intact for now. Next upside resistance appears near 6,665, with next support near 6,485.
Germany 30 continues to consolidate between 8,610 and 8,710, holding above the top of a gap near 8,580. RSI suggests a pause appears to be underway within an ongoing uptrend with a correction possible.
France 40 continues to trade near 4,200 as a symmetrical consolidation triangle keeps forming. RSI has stabilized well above 50 indicating continued upside momentum. Next potential resistance near 4,240 then a measured 4,325.
Italy 40 has started to break down, taking out 17,900 and testing it as new resistance. A negative RSI divergence suggests the recent rally has become overextended and a correction overdue.  Initial support appears near 17,710 followed by 17,400.
Spain 35 continues to climb to new heights, breaking through 9,250. As it approaches a measured objective near 9,270 and with RSI overbought, it could be vulnerable with initial support possible near 9,100 then 9,000.
Commodity Chart Notes
Gold continues to carve out the right shoulder of a reverse H&S base, trading above $1,300 support. RSI has bounced off of 40, a sign of an emerging uptrend. A break through $1,342, a Fibonacci level, would signal a new uptrend with next potential resistance near $1,375 then $1,400.
Silver continues to stabilize having found support near $21.25. RSI has levelled off above 40, a sign that an uptrend may be building. Initial upside resistance appears near $22.40, a Fibonacci level, then $23.00.
Copper continues to bounce around in a channel between $3.20 and $3.40.  Back into the upper half, a trend of higher lows has started to form an ascending triangle while RSI holding 50 suggests upward momentum building.
US crude has found some support near $103.00 and bounced a bit, but remains short of its $104.80 breakdown point, and with RSI still under 50, it's still in a downswing with next potential support near $102.30, the low end of a big channel.
UK crude is bouncing around between $108.25 and $110.75, but remains in a downtrend of lower highs and under $110.00. RSI under 50 indicates downward momentum remains intact with next support on a breakdown near $106.50. 
FX Chart Notes
NZDUSD found support at a higher low near $0.9220 and has bounced back toward $0.9300. A breakout would signal the uptrend has resumed with next resistance in the $0.8350 to $0.8380 area. A failure at a lower high would suggests more correction possible with next support near $0.8160.
AUDUSD has successfully tested $0.9325 support and started to rebound. A break through $0.9400 would confirm the start of a new upswing with next resistance possible near $0.9515. FSI holding near 60 suggests underlying momentum remains positive.
USDJPY remains in consolidation mode, trading between 98.00 and 100.00 RSI hovering near 50 confirms shift into neutral. Next resistance near 100.80 and 101.60 and m ore support near 96.80.
AUDJPY has rebounded to test 93.00 where a breakout would signal a new upswing potentially to retest 94.60 while support rises toward 92.00.
EURJPY remains in an uptrend of higher lows, supported by rising RSI momentum. Currently trading in the 132.00 to 134.00 area, next potential measured resistance appears near 136.00 then 139.00 on trend.
Facebook Chart Notes
Facebook looks vulnerable after a strong run. It has completed a measured move from an old channel and is testing $50, a big number barrier while overbought RSI and negative divergence suggest rally overextended and tiring. Initial gap support near $48.25.