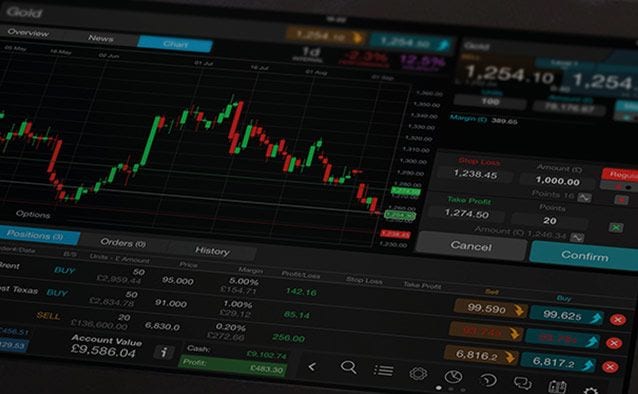 You can never be sure what's going to drive markets in the period ahead but looking at the economic calendar, Greece and the US GDP revisions look the most obvious possibilities for tonight's session. Here are 3 related charts that could prove useful to traders.
EURUSD Daily
The Euro looks as though it is rejecting the 61.8% retracement level, setting up for a possible rally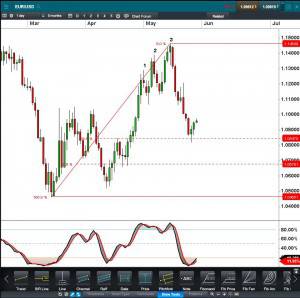 EURUSD CFD Daily
Click to Enlarge
All things equal, oil and gold have a tendency to move in the same direction as the Euro in the short term. If the US Dollar weakens, the $US  price of gold and oil tends to increase to compensate the loss of value of the commodities expressed in other currencies.
Crude Oil Brent Daily
While oil looks as though it may ultimately have further to decline having completed a big picture Gartley or AB=CD pattern, in the short term it looks as though it could be in the process of completing a smaller, bullish abcd pattern (red letters). In this case cd = ab x 1.27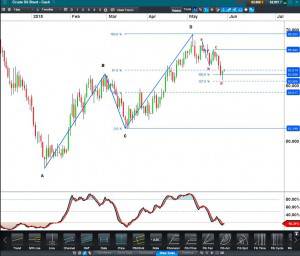 Crude oil Brent Cash CFD
 Gold Daily
To round out the trifecta, gold has paused at the 78.6% Fibonacci retracement level. To actually reject this level on the daily time frame, the trend would need to change i.e.the daily candles should be making both higher lows and higher highs.  Using this philosophy, one approach to this potential set up would be to buy on a break of yesterday's high (assuming of course, yesterday's low is not taken out first)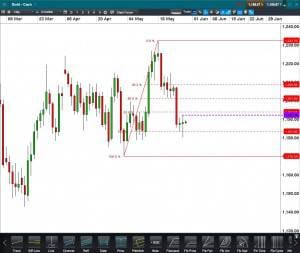 Gold cash CFD Daily