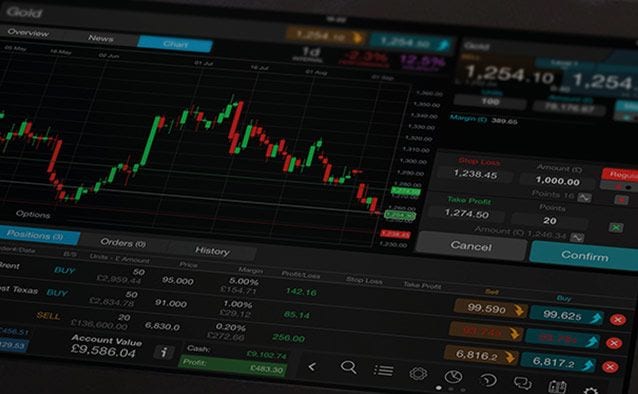 It's been a rough few weeks for the Kiwi Dollar with falling milk prices, weak inflation and expectations of a second rate cut at next week's central bank meeting.
Despite all that, the NZDJPY chart is showing early signs of a possible bullish divergence setup. If price rallies from here, it will confirm a lower low while the 14 day RSI would diverge making a higher low. Not only that, if a rally of any significance gets underway from here it would complete a double bottom pattern on the price chart with a break above the dashed resistance line.
One common strategy for RSI divergence setups is to buy if the RSI closes above its most recent peak after diverging.  This is shown by the dashed resistance line in the box below the chart.  A close above this resistance would confirm the RSI making both higher lows and higher highs. It would also be rising out of the oversold zone so this might be a strategy to get in early on the double bottom setup. However, if the RSI can't do this and price keeps falling, there is no setup.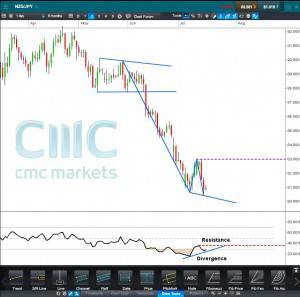 NZDJPY CFD Daily
Click to Enlarge