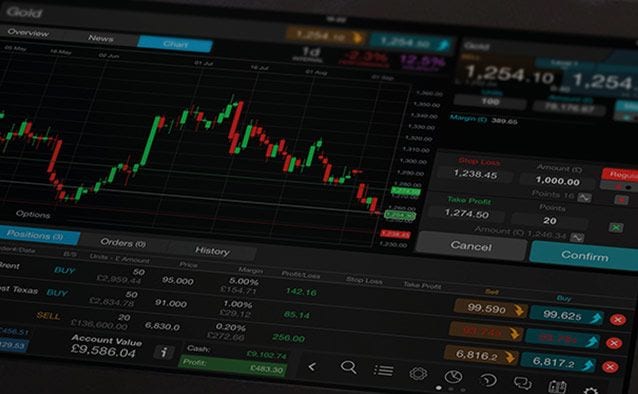 The near term fate of the big mining stocks might be the key to whether the Australian index continues to forge into post GFC highs or chops around current levels.
Production reports have been good, the next question is whether the decline in spot iron ore prices over recent days is part a minor correction or the beginning of a move to new lows.
The Fortescue chart might be an interesting canary in the coal mine. A move above last week's high at $4.80 would see the chart establishing a pattern of higher lows and higher highs. It would also start to get FMG encouragingly clear of the trend line resistance. A break below Monday's low at $4.54 would mean lower lows and lower highs and look like the trend line is going to hold again after a couple of false breaks.
Fortescue Chart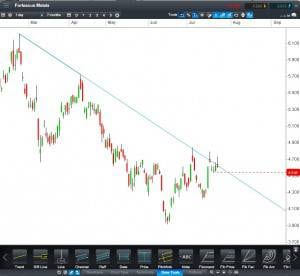 Fortescue CFD Daily
Click to Enlarge