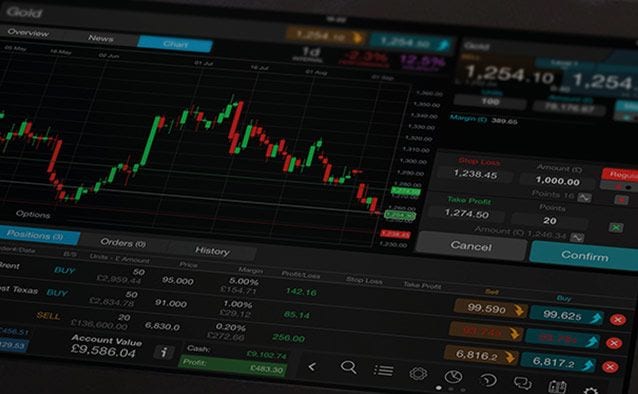 Here's a situation that might interest members of the Fibonacci fan club
The downtrend that began with the July peak at $5.03 has so far taken the classic Elliot, 5 wave structure. In these circumstances it's not unusual for the 5th and final swing lower to be about 61.8% of the length of the move down from 0 to 3 (61.8% being the Fibonacci "golden number").
Fortescue has now arrived at this area and is showing signs of basing. The last 3 days have seen a Japanese candlestick basing pattern called a Tweezer (lows at the same level).However; it pays to wait for signs that these Fibonacci levels are being rejected before attaching too much significance to them.  From here a close above yesterday's high would start to look like rejection. This would in turn set up for a correction of the whole 5 wave decline. Alternatively, FMG could drift a little lower and still form a base around this 61.8% level
Presumably we will only get a significant corrective rally in Fortescue if the much awaited seasonal bounce in iron ore prices gets under way. That would have significant implications for the Aussie Dollar and the whole atmospherics of the Aussie share market.
Fortescue and Fibonacci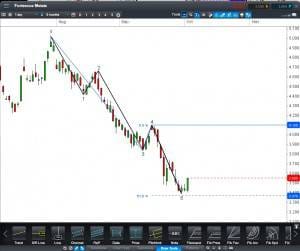 Fortescue CFD Daily
Click to Enlarge