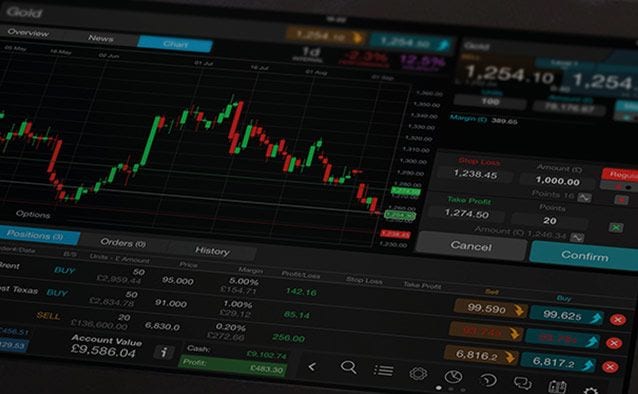 For traders who prefer to trade in the direction of  longer term charts,  it can pay to have a both a preferred buy set up and a preferred sell set up leading into a big figure like tonight's Non Farm Payrolls.
Aussie Dollar and Eurodollar look like 2 candidates for this job tonight. Here are some thoughts.
Selling  Eurodollar on a strong number
The slow stochastic on the weekly chart is trending down from the overbought zone (see arrow below). This suggests ongoing downward momentum in the higher time frame that might favor sell set ups based on shorter time frame charts.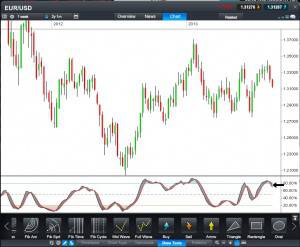 Eurodollar Weekly
Click to enlarge
Price just nudged under the 200 day moving average on the daily chart (green line) yesterday. A clear break below the zone of support around the 200 day sma might see a medium term downtrend develop.  One approach to entry strategy tonight  may be to place a stop sell order about 50 pips under the average. This would be somewhere not far below 1.3100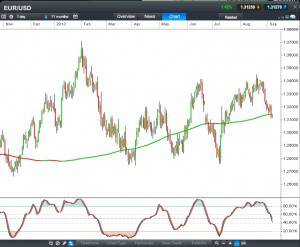 Eurodollar CFD Daily
Buying Aussie Dollar on a weak number
The slow stochastic on the weekly chart here is in the opposite situation (oversold  and showing early signs of beginning to trend up). This suggests the possibility of considerable upside scope if a rally gets under way.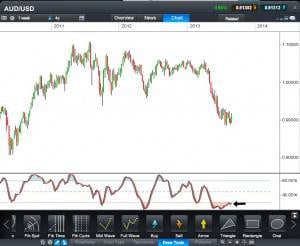 Aussie Dollar CFD
The possible buy set up on the daily chart here is an inverse head and shoulder pattern. Here the entry strategy could involve a stop buy order positioned about 50 pips above the neck line which might be the trade for a really weak NFP that triggers a significant down trend in the US Dollar. This level may be around .9210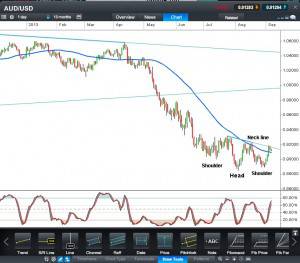 Aussie Dollar CFD Daily