Taking a step back from the hourly or daily chart can produce surprising market insights. The big picture in forex is intriguing at the moment. Major pairs with the US dollar are are at key levels, pointing to the potential for large market moves.
When markets move together traders may interpret this as a more powerful signal. In effect one market's moves can confirm another's. That's why the current set up in forex is compelling. The monthly charts below show that EUR/USD, AUD/USD and USD/JPY are all at important long term chart points. Clearly they are linked by the USD. All three of these markets are likely to move together - either respecting or smashing through these key long term support and resiostance levels.
EUR/USD is testing resistance at 1.2000: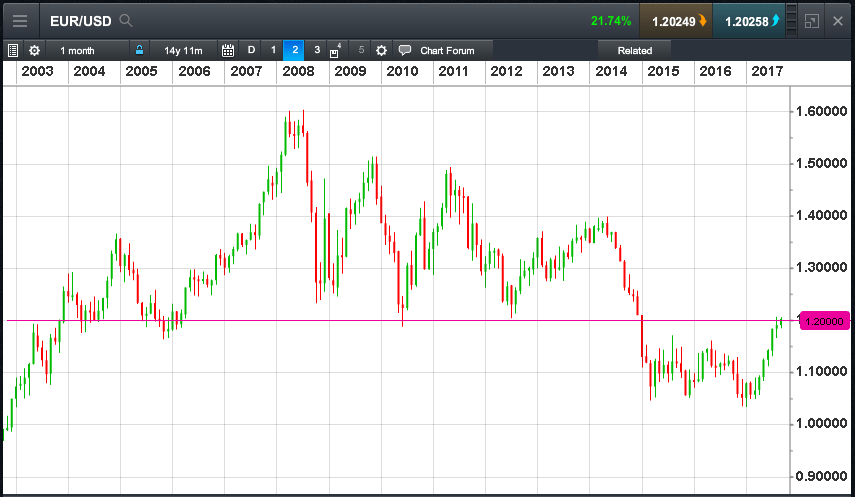 AUD/USD is testing 0.8000: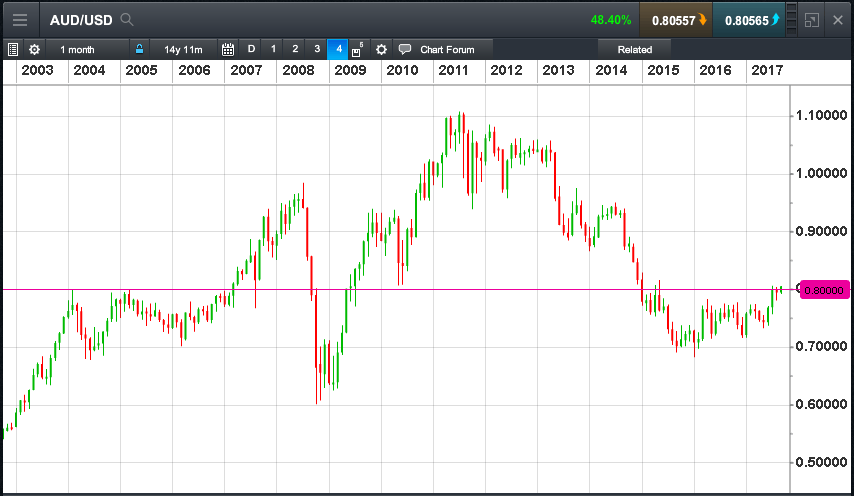 And USD/JPY is testing support at 108.00: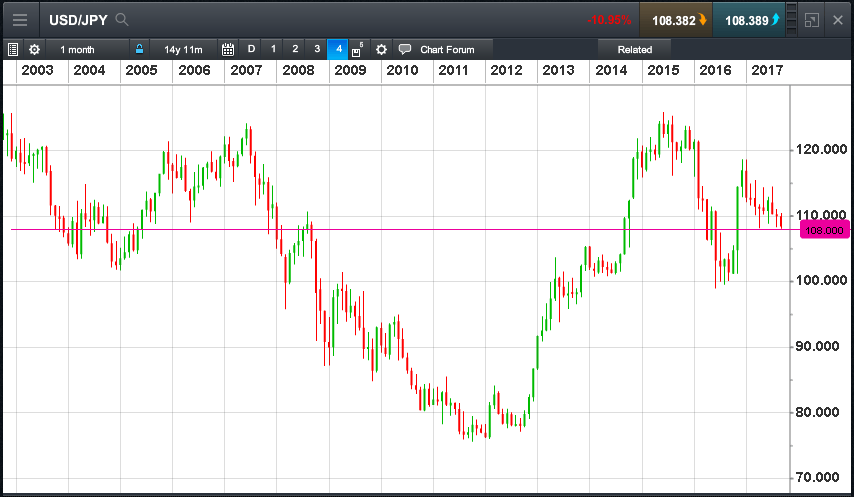 Traders will have their own views about the likely direction. My favoured scenario is they each make a false break (AUD/USD is already through), holding fairly close to the break out level ahead of the FOMC meeting on September 21.  The FOMC could announce a timetable for stimulus withdrawal, reversing the USD weakness and forcing a retracement by all three pairs. Right or wrong, it seems very likely forex markets are about to heat up.
What do you think?