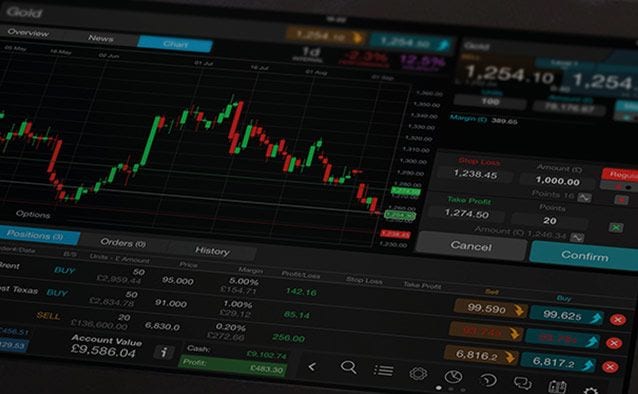 Flight Centre's chart has worked into a triangle pattern in a classic sign of investor indecision.
This looks like one of those triangles that could see a break in either direction. For technical traders, the direction that price breaks out of a triangle can set up the next trend move.
However, with FLT trading at a solid 17.4 times forecast F2015 earnings and needing a healthy dose of consumer and business confidence to feed travel spending , a break to the downside might be the more interesting short term alternative .
Either way, the stock probably needs to break clearly out of the pattern in the next 2 or 3 days. Working well into the corner of the pattern before drifting through the apex is not usually looked on as a good quality  "break out" in technical terms.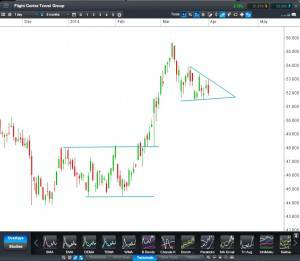 Flight Centre CFD Daily