In a contest between two weakening currencies, who wins? In the current environment, the currency with the largest central bank. I'd back the RBA to box well above its weight, but it's just not in the same category as the ECB. A continuation of the current downtrend in EUR/AUD seems likely, and even Leonardo Bonacci may agree.
Here's the daily: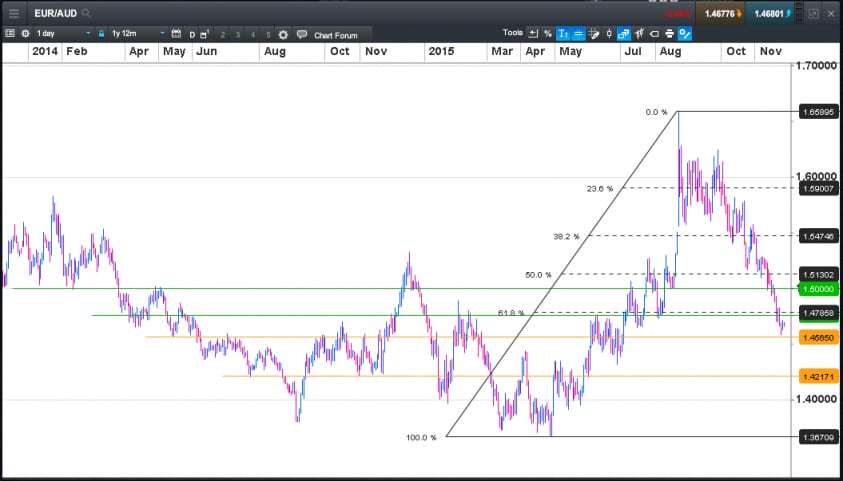 The technicals are also pointing downward. The breach of the co-inciding 61.8% retracement level and support/resistance around 1.4790 suggest a 100% retracement is on the cards. In other words, a fall to the lows around 1.3670.
Traders taking advantage of this downtrend will have their own entry points, according to their trading plan. I'm using a two-step stop loss strategy. I'd sell on trading down through 1.4565, with a target of 1.3710. However, if and when EUR/AUD falls below 1.4200, I'll move my stop loss to 1.4225.