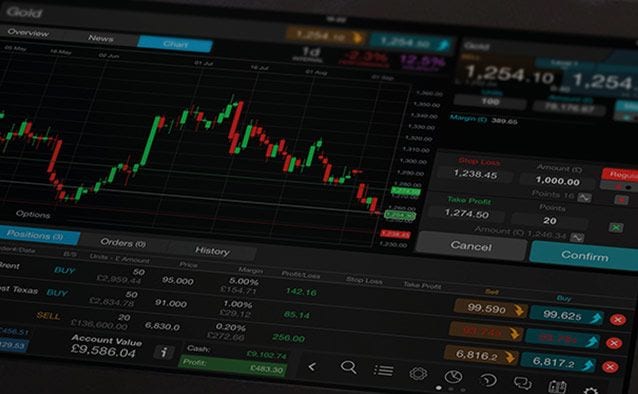 The US Federal Reserve has changed the game for currency and share markets with its announcement this morning of a $10 billion per month reduction in bond and mortgage securities purchases. This is the beginning of the end for monetary stimulus in the US. While tapering was seen by markets as a matter of "when" rather than "if", the announcement is a clear signal from those best placed to judge that the US economy is on a sustainable recovery path.
It's the market action this morning that indicates this is a game changer.
Initially, the USD whipped around, strengthening then weakening. Since then, it has gained significantly:
EUR/USD - 3 minutes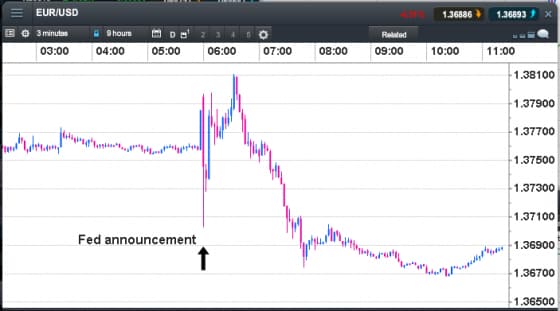 Perhaps more profound is the impact on share markets. Here's the fed view on the US economy:
 "Labor market conditions have shown further improvement; the unemployment rate has declined but remains elevated. Household spending and business fixed investment advanced, while the recovery in the housing sector slowed somewhat in recent months. Fiscal policy is restraining economic growth, although the extent of restraint may be diminishing."
Translation - despite the US government jumping on the spending brakes, the key indicators of future growth are positive.
Additionally, the Fed re-iterated that it continues to purchase bonds and mortgage backed securities,:
"The Committee's sizable and still-increasing holdings of longer-term securities should maintain downward pressure on longer-term interest rates, support mortgage markets, and help to make broader financial conditions more accommodative, which in turn should promote a stronger economic recovery"
Clearly, a  growing economy helps companies grow earnings, supporting higher share prices. Selling pressure appears to have evaporated.
US SP500 Index - Daily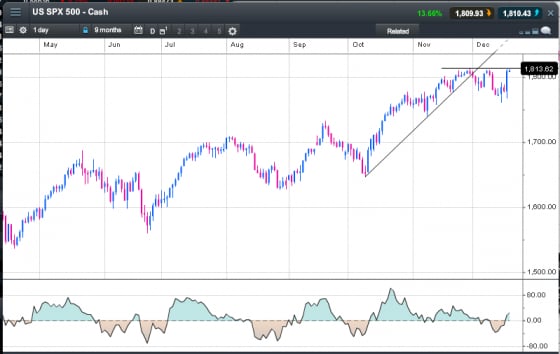 The US SP500 is within 4 points of its all time high. More cautious traders may wait for a push through that level, but others may find the momentum swing (bottom of the chart), from negative to positive, convincing. It certainly looks that way in Australia this morning:
Australia 200 Index - Daily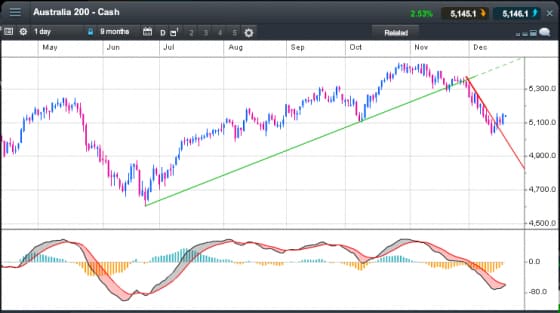 The positive move reinforces Monday's break of the down trend. This now looks like a V-shaped bottom.  Some traders will enter new longs on a trade through Monday's high at 5157, others  may lean on an MACD crossover which is likely to come at today's close.
However, the AUD/USD question is unresolved: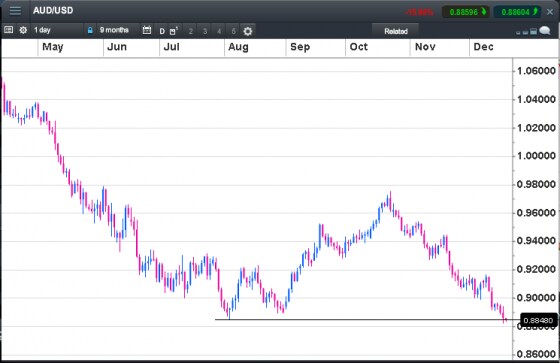 After dropping through the 3 year lows at 0.8848 the AUD has rebounded and now stands above the support level. My view is that the USD will continue to strengthen, pushing the AUD lower - but I'll wait for the price action to confirm it with a further (sustained?) move down through 0.8848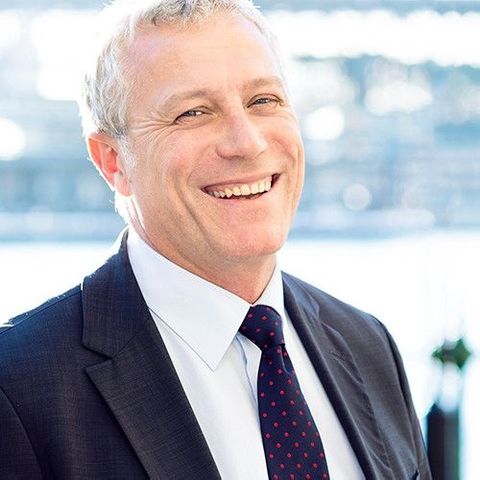 Michael McCarthy