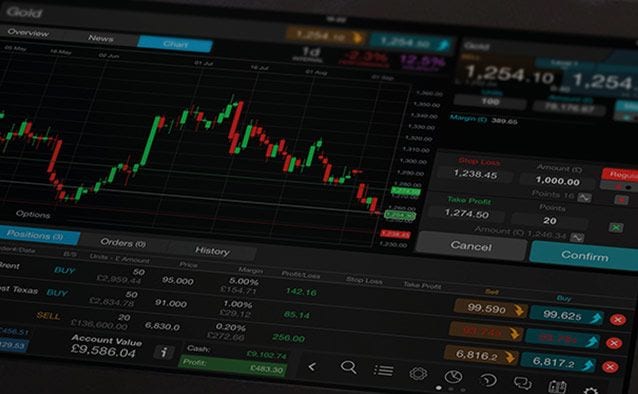 A curious fall in volatility could be an indication of complacency in EUR/USD. With the potential for a game changing read on non-farm payrolls tonight, traders are on alert for a set up that combines a candle formation with a key support.
Here's the daily chart: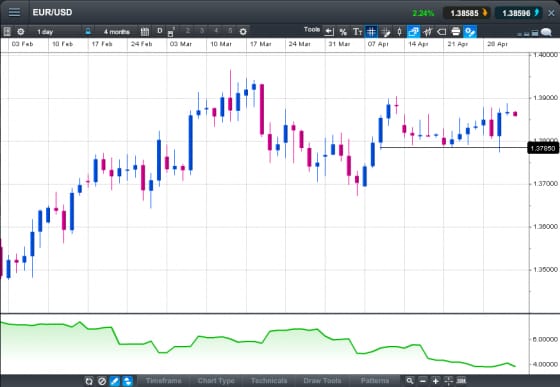 The green line at the bottom is the 20 day historic volatility. These low levels are unlikely to last. One scenario that would see volatility lift dramatically is a strong read on NFPs tonight - over the current consensus estimate of 220,000 new jobs for the month. If this translates to USD strength, markets could see a test of the support around 1.3785. Not only does this introduce the possibility of a breach and further downside, it would complete a three candle reversal pattern similar to an "evening star".
More cautious traders may wait for a break through 1.3785 before entering a short. For my trading plan, shorting here with a tight stop 1.3890. The plan is to take profit on half the position just above 1.3785, and hold the other half for a potential fall through the support level.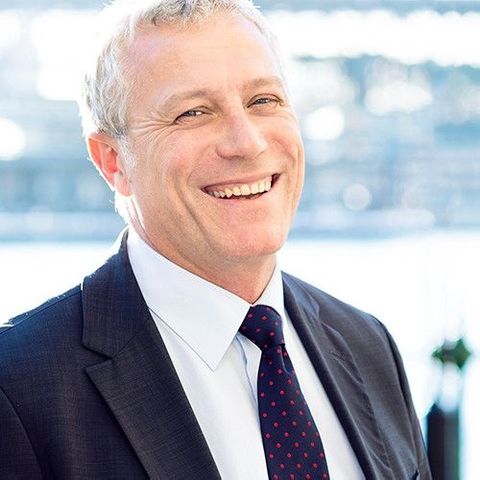 Michael McCarthy