Euro Swiss short
By John Sheridan, Trade With Precision
The current volatility in the Foreign Exchange markets is favourable for financial traders. One potential opportunity on my watch list takes advantage of the weaker Euro. The EUR/CHF cross currently has trend agreement across multiple timeframes and is firmly on my watchlist. 
Looking at the monthly chart below, we can see price was in an uptrend, but has now rolled over to a potentially bearish trend over the last 7 months. The moving averages (MAs) haven't yet come into the optimal alignment as the 10MA is still above the 20MA which is still above the 50 MA. But that isn't a concern for me right now as in my view we are still in the early stages of a new potential downtrend. The long-term momentum looks to be to the downside and both the MACD and the RSI have started trending to the downside.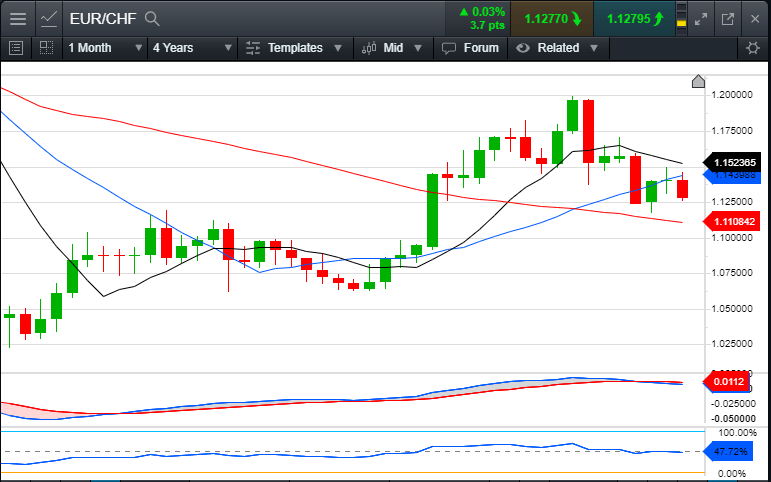 The bearish structure is more evident on the weekly chart. We can see that price action on this timeframe is in a downtrend, with the 10, 20 and 50 MAs in the optimal geometry for a downtrend (according to my analysis philosophy) and price is flowing downwards.  Price ran into a level of support at 1.13400 and consolidated there for a time, before breaking through. There is no indicator divergence showing on the chart at this time and the overall picture on this timeframe is bearish.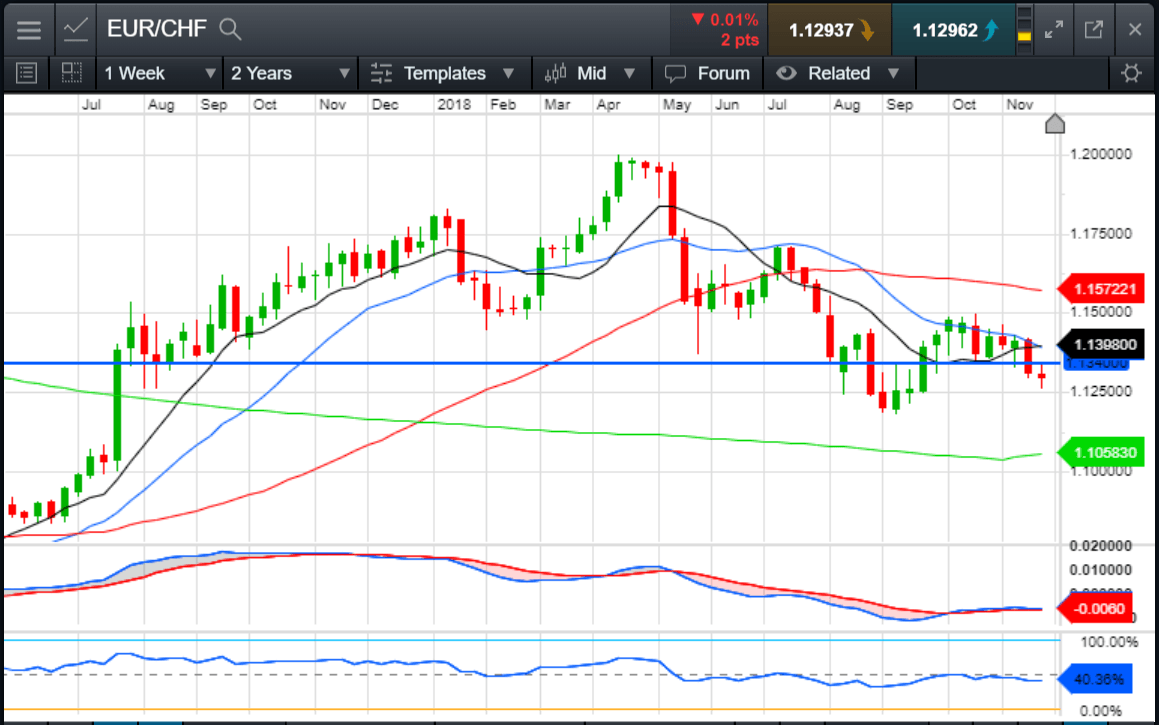 Moving our analysis down to the daily chart we can see the downtrend with bearish convergence on both the MACD and the RSI which could be interpreted as confirming the trend momentum. As such I see a downtrend across three timeframes, which could offer the potential for a possible short swing trade.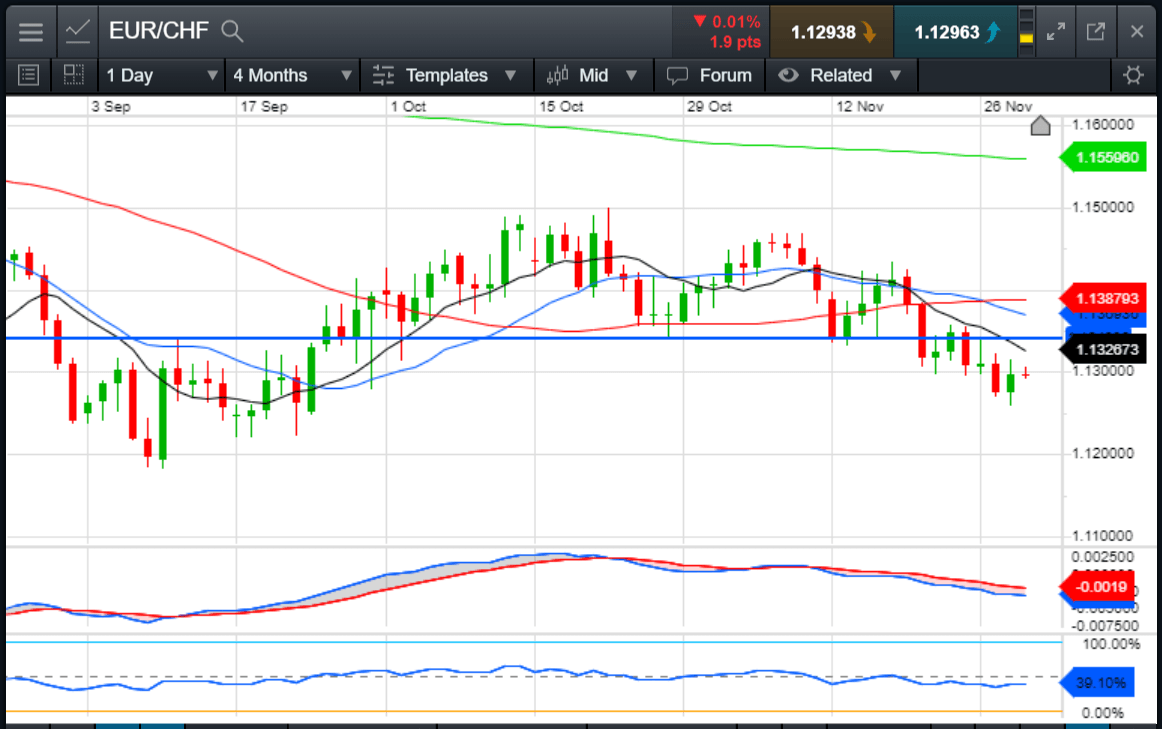 there isn't a suitable setup on the daily timeframe, another potential alternative would to look for a valid trade setup on a lower timeframe. Both the 1-hour and 4-hour timeframes have also been showing some trend structure, which would also lend itself to trading pullbacks to the MAs. A lower timeframe entry could also have the benefit of offering a tighter entry with a favourable risk-to-reward ratio.
The trend agreement across the daily, weekly and monthly timeframes offers the potential for a larger move, so EUR/CHF is one for my watchlist at the moment.