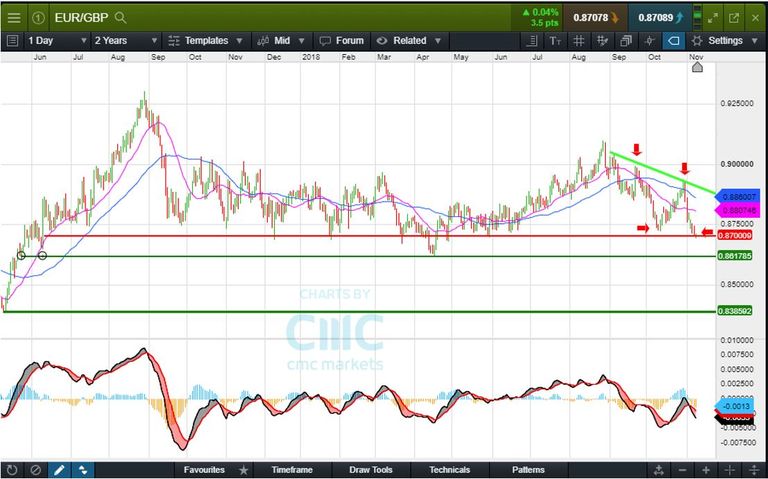 Under recent market events, the British Pound is the best performer among G-10 currencies. On a geopolitical level, the surge in Pounds could be due to more positive news on a soft Brexit. Fundamentally speaking, the BOE kept interest rates on hold and mentioned that the economy is running at full capacity.
A trigger for a further rally in the British Pound could be UK economic data due this Friday, including GDP and Industrial Production data. These reads may show the UK economy is comparatively stronger than the rest of the EU region, potentially leading to a further downtrend in EUR/GBP.
On a daily chart, the recent trend of EUR/GBP has exhibited lower highs and lower lows, indicating the formation of a downtrend. Further, MACD (12,26,9) is indicating a ramp up in selling momentum, and the 20 days Moving Average (Purple) crossed the 50 days Moving Average (Blue), confirming a downtrend. A major support level to watch out is at 0.8700 that has been tested a number of times since 2017. If the UK economic data due on Friday could beat market expectations and triggered a sustainable breach of 0.8700, the next possible support level to watch is at 0.8600. After that, the next support level to watch could be at 0.8400.
However, a bounce of the EUR/GBP is still possible if the UK economic data shows slower economic growth. Traders may be alert for signals from their own metrics or technical analysis to determine any action.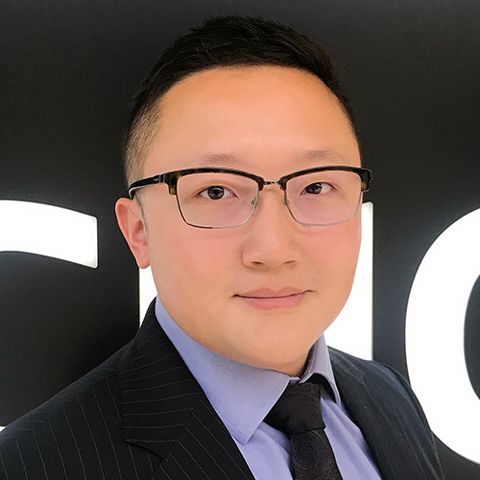 Jonathen Chan