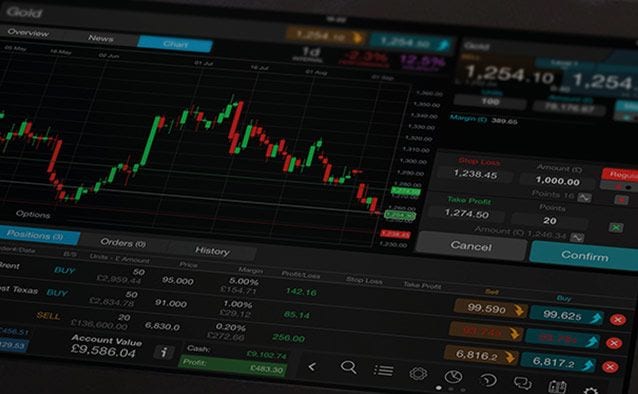 On the daily chart we can see that the EURCAD has had a convincing break of the key level 1.4050. The price action has retraced to near this level and what was support may well become resistance – offering a trading opportunity.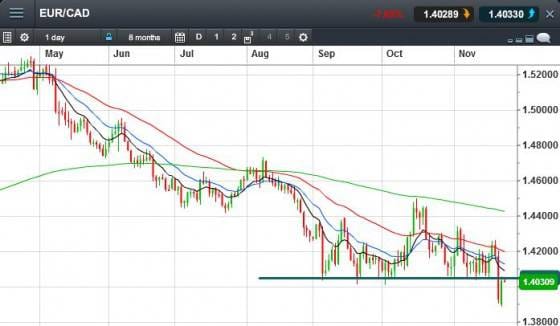 Notice that the trend is to the down side with the moving averages in the correct order.
Looking a little closer at the daily chart we see that price is back to that key level and now sits just below the 'sell zone' between the 10 and 20 moving average.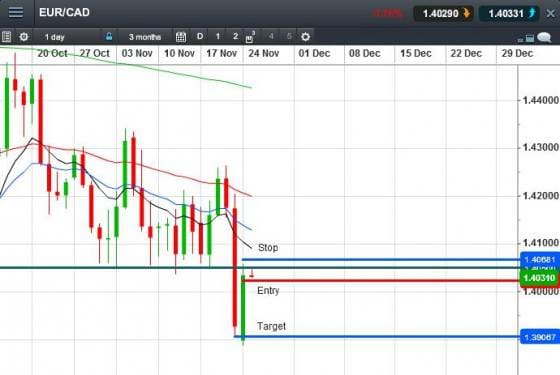 Drilling down through the time frames we can see on the four hourly that a small bearish candle has now set up below the resistance level which clusters with the 50% retracement level as well as situated within the moving average 'sell zone'. This candle can be considered our 'trigger candle' and, should the price break the low of this candle, then a trading opportunity is set up with a tight stop above the key resistance level, and yesterday's high, with a good Risk to Reward profit window down to the recent swing low.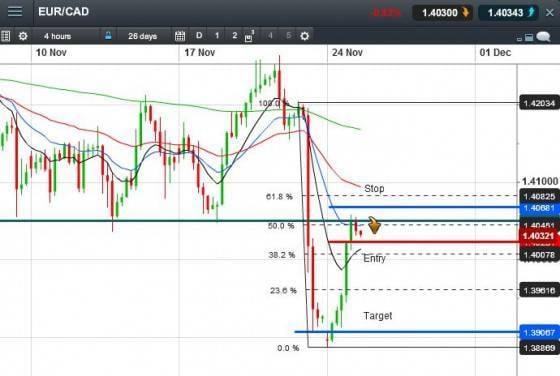 By building multiple factors in our favour and determining a robust stop and good R;R we enhance the probabilities of a successful outcome.
Graeme Kennerley