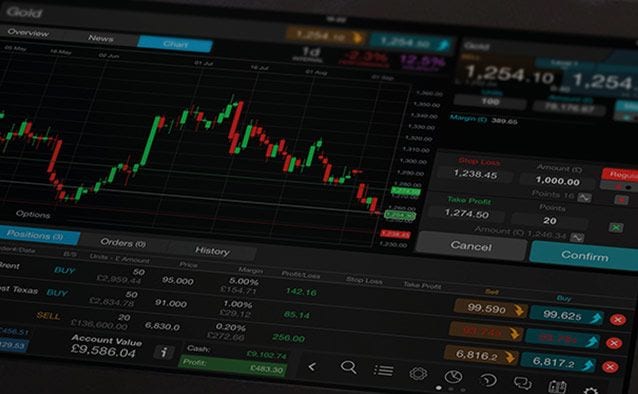 Regular watchers of currency charts will be aware that the strong rally in most Eurodollar pairs has peaked in recent weeks. The Canadian Dollar has been late to the party, but the RSI is giving a clue that the Euro may finally be about to weaken against the CAD as well.
   Potential Double Top
Wednesday's candle has the potential to be the 2nd peak in a double top. The first peak was made on Monday last week.
A standard approach to double tops is to sell on a break under the trough between the two peaks. This is shown by the dashed support line on the chart below. The significance of this level is increased by the 200 day moving average (green line) being at about the same level.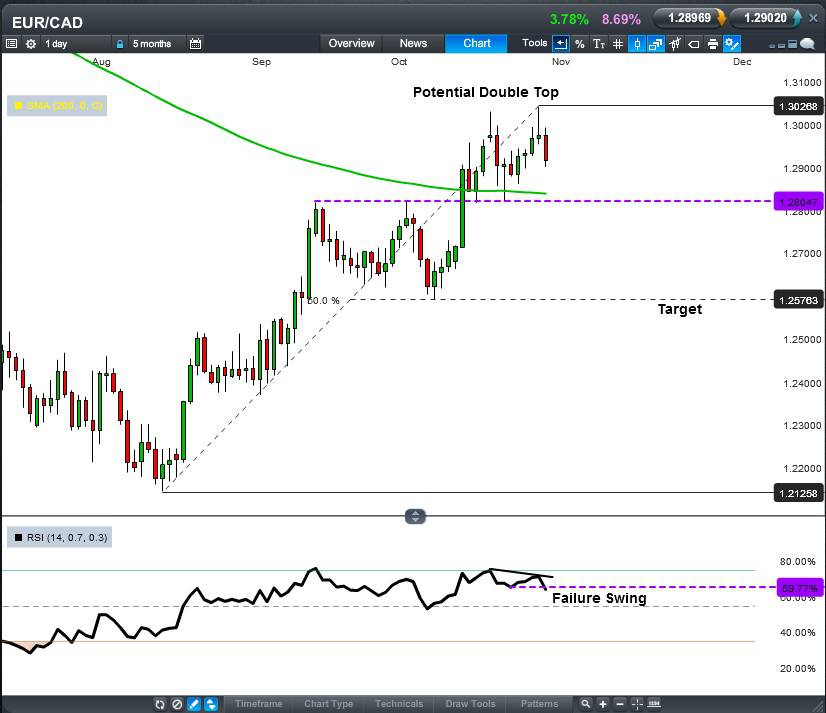 EUR: CAD CFD - Daily. Source CMC Tracker
Early entry on RSI Failure Swing
This is one of those occasions where the RSI comes into play for a potential early entry strategy on the double top.
The RSI is meeting the conditions covered in my recent video on oscillator strategies:
It is showing divergence with price with the first peak in the divergence pattern starting from the oversold zone above 70. Divergence refers to a situation where the RSI makes lower peaks while price is still making higher peaks.
It has completed a failure swing by breaching the support between the two RSI peaks. This indicates a downtrend in the RSI which is now making lower highs and lower lows.
An early entry here improves the payoff ratio if the trade is successful by selling closer to the stop loss level and further from the profit objective compared to the alternative of waiting for a break below the 200 day average and support.
You can view last week's video on trading strategies for RSI, MACD and Stochastics by clicking here
Strategy Approach
A typical approach to strategy with this set would be:
Sell at current levels
Initial stop at 1.3030 (above the 2nd peak in the double top)
Profit objective 1.2582 ( 50% retracement level)
Move the stop down behind any overlap resistance points that develop in the trend being followed